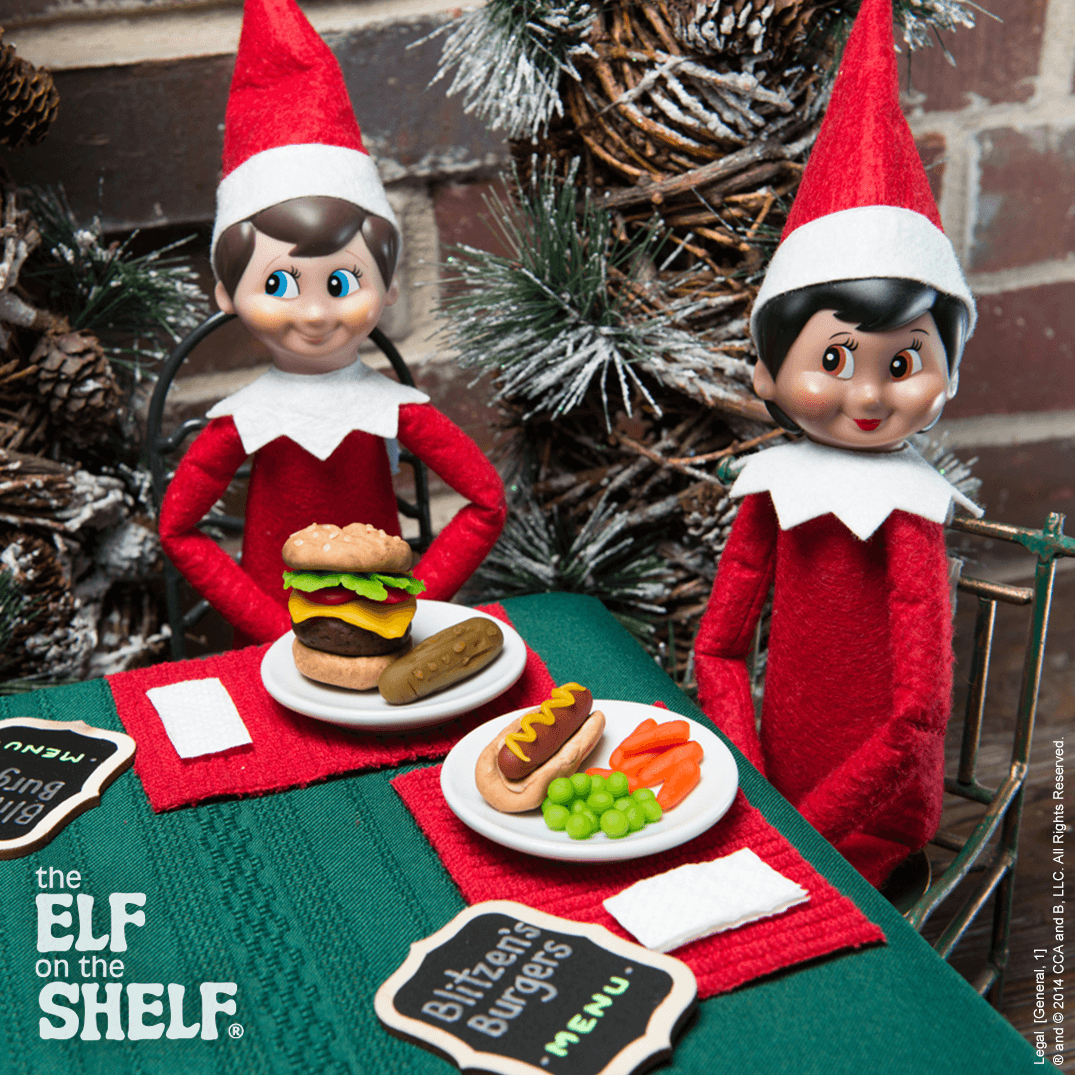 Materials:
Modeling clay in assorted colors or Miniature erasers shaped like food
Paring knife
Paper or Miniature menus from craft stores
Old dishtowel for cutting
Instructions:
Brightly colored modeling clay can be molded to create these pint-sized portions, perfect for your Scout Elf. Your elf can use a paring knife in place of sculpting tools to cut pieces of clay, shape them or give their mini hot dogs, burgers, fries, pizzas, pickles, pancakes and pies a little texture! If they're not feeling up to the task, most craft stores carry erasers shaped like tiny pieces of food!
To know what's being served up, your elf will want to see a menu. Most craft stores also carry miniature menus in the scrapbooking section that your elf can write the dining options on.
Using scissors, your elf will create an appropriately sized placemat and napkin from a dishtowel and paper towel. Bon Appétit!