Seasonal Snowflake Wreath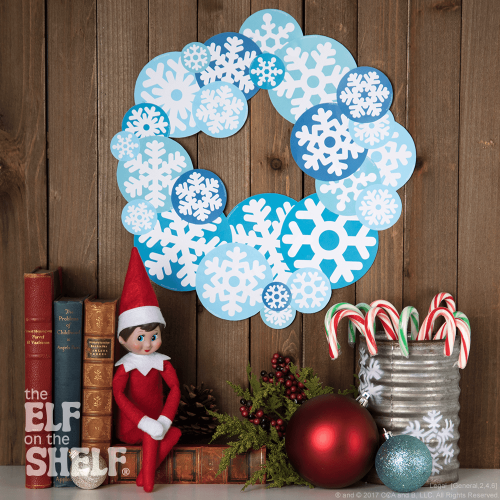 Materials:
Color printer
Cardstock
Scissors
Tape or Glue
Wire or flat wooden wreath frame
Instructions:
Print and cut out the seasonal snowflake wreath pieces. (Helpful hint: depending on the size of the wreath your Scout Elf makes, they may need to print out multiple copies of the wreath pieces.
Lay out the circles so they are overlapping and covering the wreath frame.
Tape or glue the pieces to the frame.
Sit nearby to watch you find their wintry wreath.