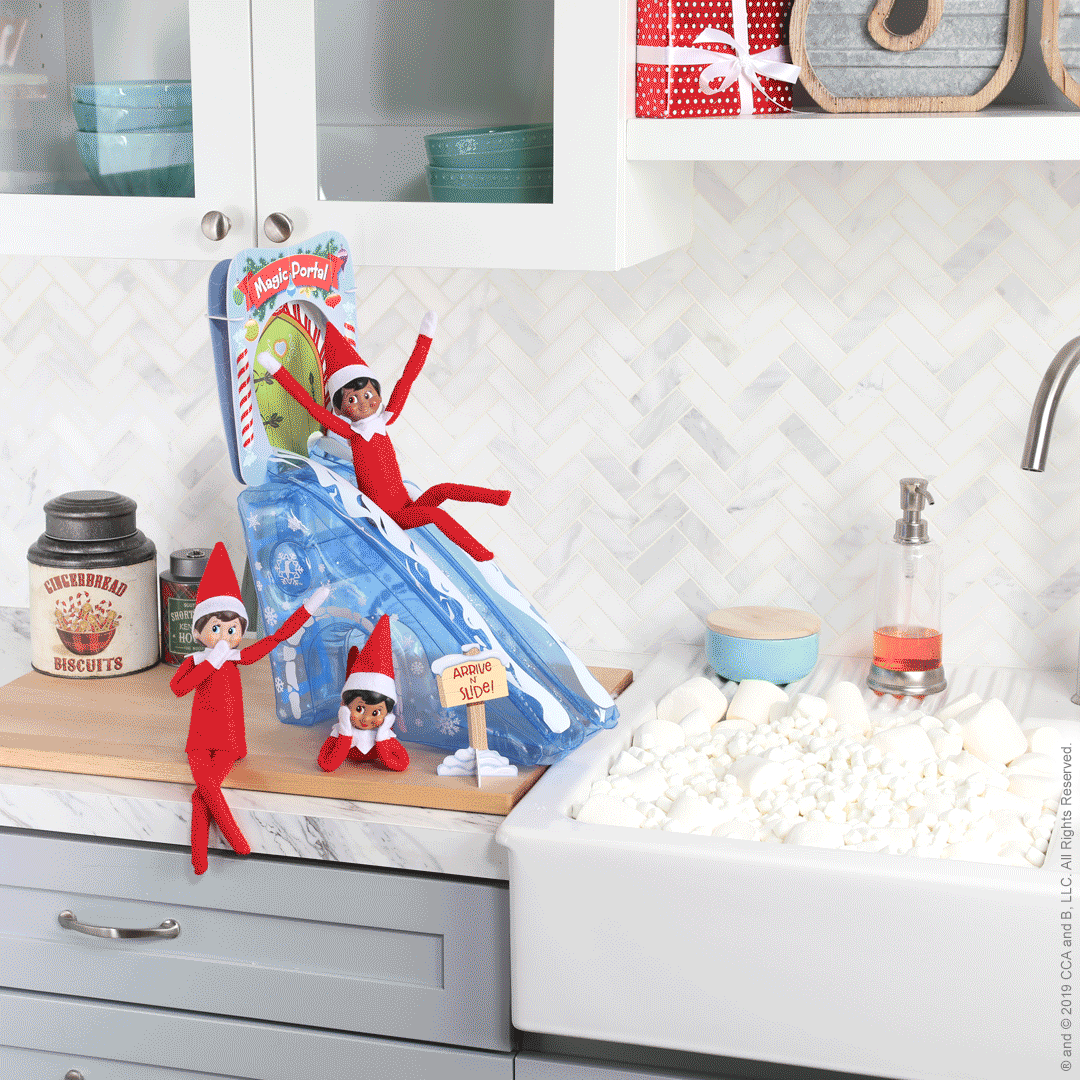 This Scout Elf isn't slipping up on their plans to make a grand entrance. Using this fun inflatable, your elf can slide into a fun idea of their own!
Materials:
Scout Elves at Play® Magic Portal™ Door & Slide
Marshmallows
Sink
Instructions:
Your elf will assemble the Magic Portal™ Door & Slide and place it next to a sink filled with marshmallows.
Then, your elf will sit on the slide and get ready to slip into the marshmallow pit and right into a season full of fun!