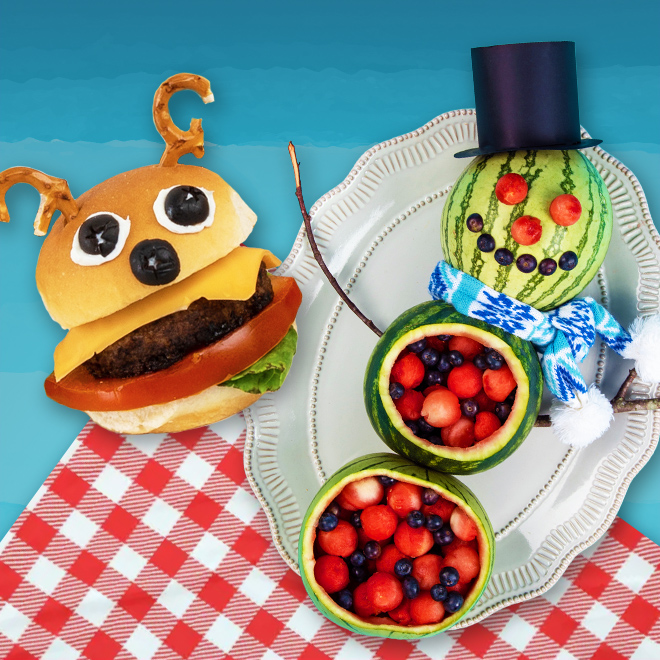 Materials:
Three watermelons
Blueberries
Melon baller
Twigs
Small top hat
Scarf
Instructions:
Your Scout Elf will remove a thin slice from the side of each watermelon so it lays flat on the serving surface.
Your elf will then carefully carve into the face-up side of two of the watermelons so they may scoop out the fruit with the melon baller.
Once the melons are scooped down to the rind, your elf will pat dry the insides of the melon bowls before returning the melon balls and some blueberries to them.
Your elf will use a few berries, halved, to form the snowman's face atop the third watermelon.
Finally, your Scout Elf will decorate the snowman with a scarf, top hat, and twigs!