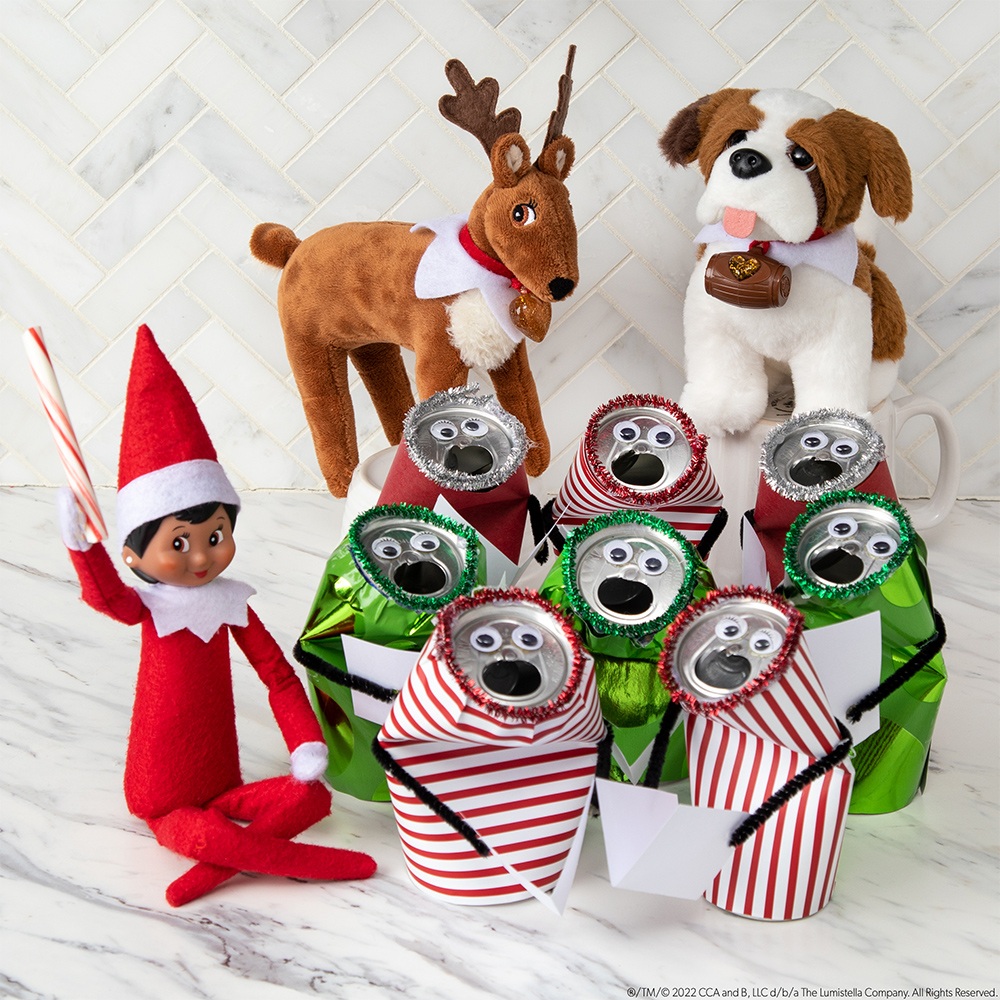 "Do-Re-Mi-Fa-So-La-Ti-Dooo!"
Materials:
Empty soda cans with tabs removed
Pipe cleaners
Googly eyes
Paper
Adhesive
Scissors
Instructions:
The Scout Elf will rinse out the cans and remove the tabs.
Then they will adhere googly eyes to the top and pipe cleaners to the sides for arms.
Next, they will cut and fold small sheets of copy paper to form choir booklets.
Finally, your Scout Elf will arrange the choir for a "pop music" Christmas carol performance!