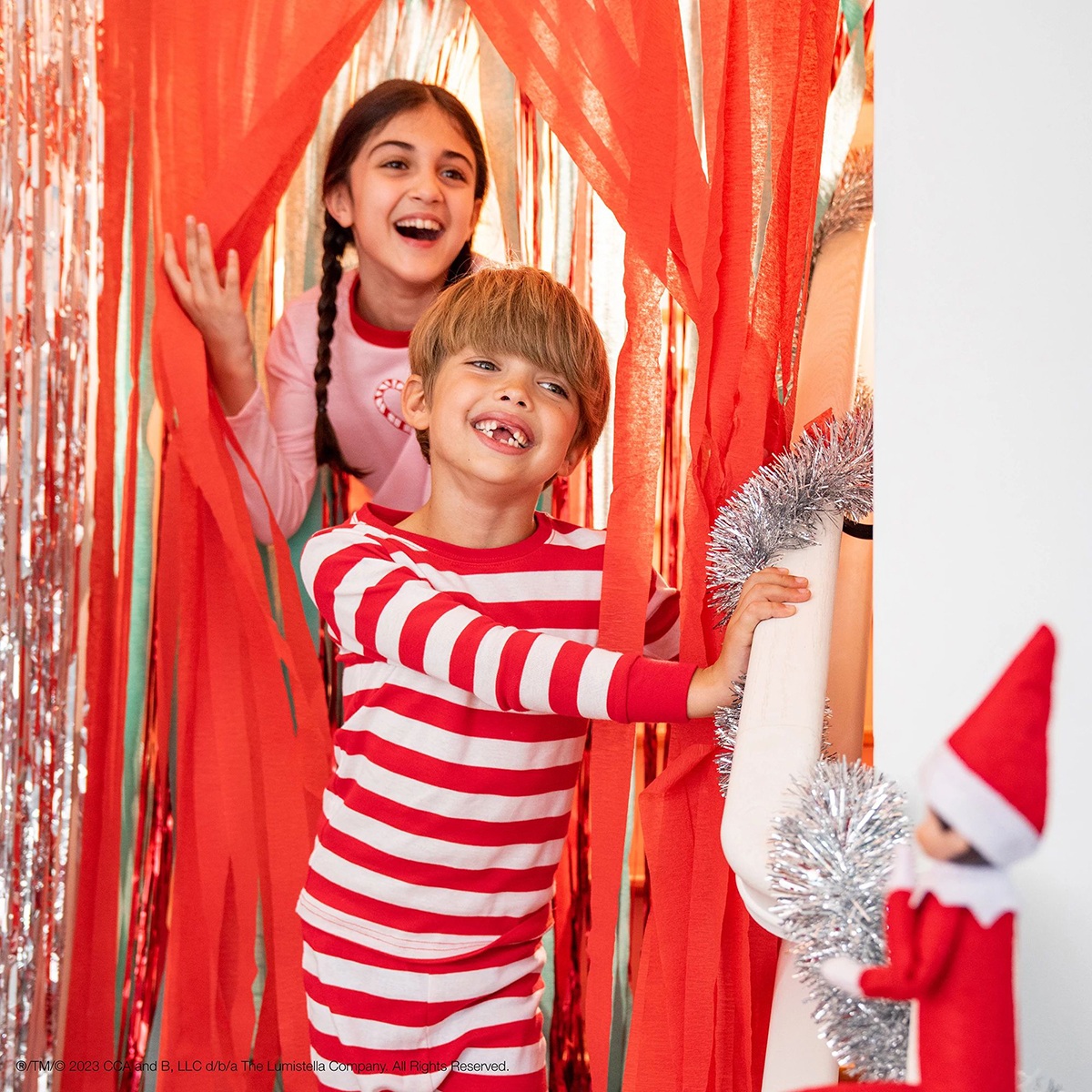 Surprise! I decorated. Hope you like it!
Materials:
Streamers
Tape
Stairs, door frame or anywhere in your home that would be great for streamers!
Instructions:
First, your Scout Elf friend will find the best, highest place from which to hang the streamers.
Second, they will tape the streamers, let them hang to the floor and watch them sparkle before their eyes.
Finally, they will find the perfect spot among the streamers to sit and wait for kids to find them!