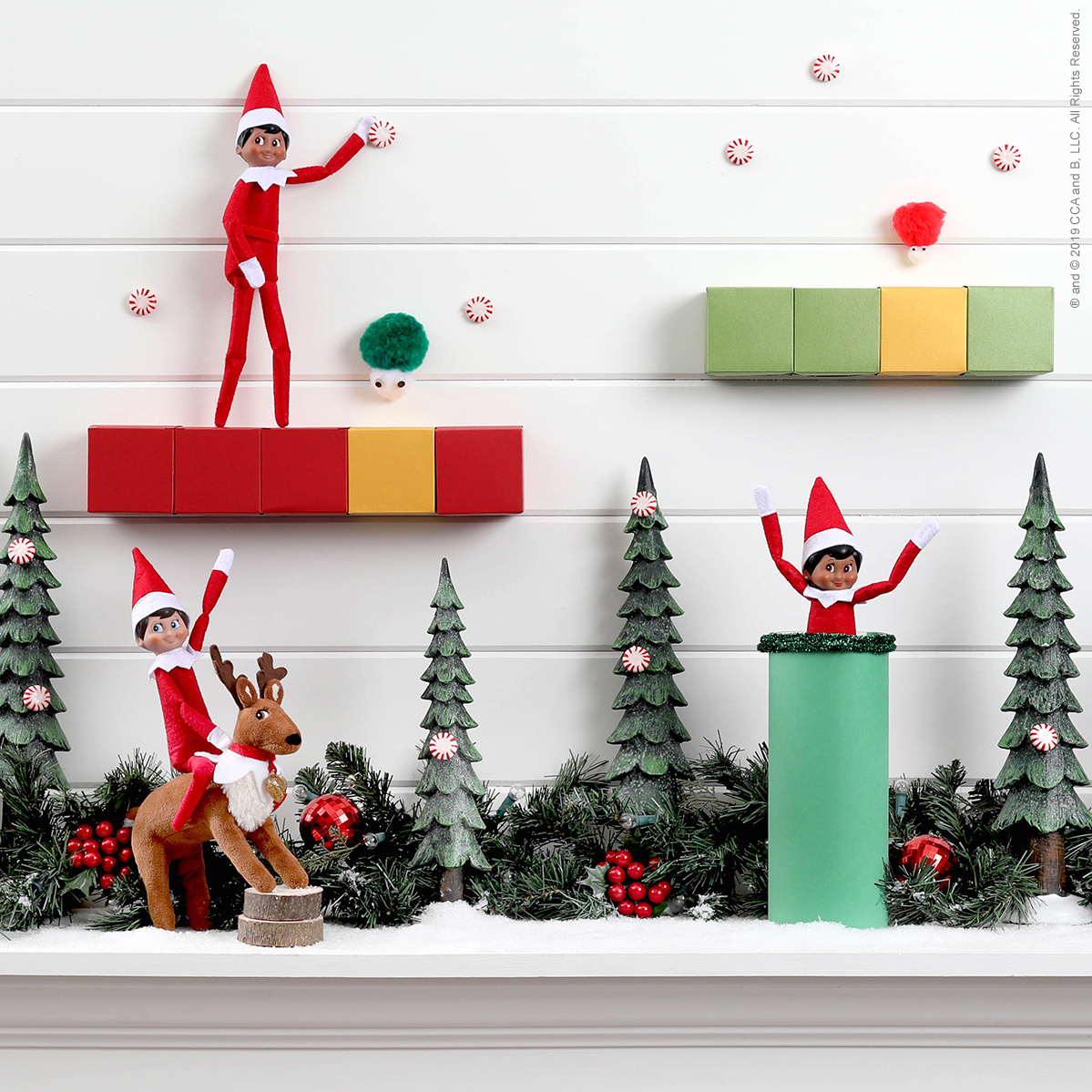 What a super idea! With a few boxes and craft supplies, your Scout Elf will take their daily surprise to the next level in this elf-tastic reboot of a classic video game!
Materials:
Small gift boxes
Construction paper
Pipe cleaner
Peppermints
Pom poms
Googly eyes
Tape
Glue
Scout Elves at Play® Tools Holiday Harness
Instructions:
Your Scout Elf will start by rolling green construction paper into a cylinder shape and gluing a pipe cleaner along the top edge to create a pipe.
Then, they will gather small gift boxes and wrap them in construction paper.
To mimic a video game scene, your elf will tape the boxes in rows on a wall.
Then they will tape peppermint "coins" and small pom-pom "mushrooms" onto the wall.
Finally, they will attach the Holiday Harness to the wall and strap it around themselves, so they are ready to experience this super video game adventure.