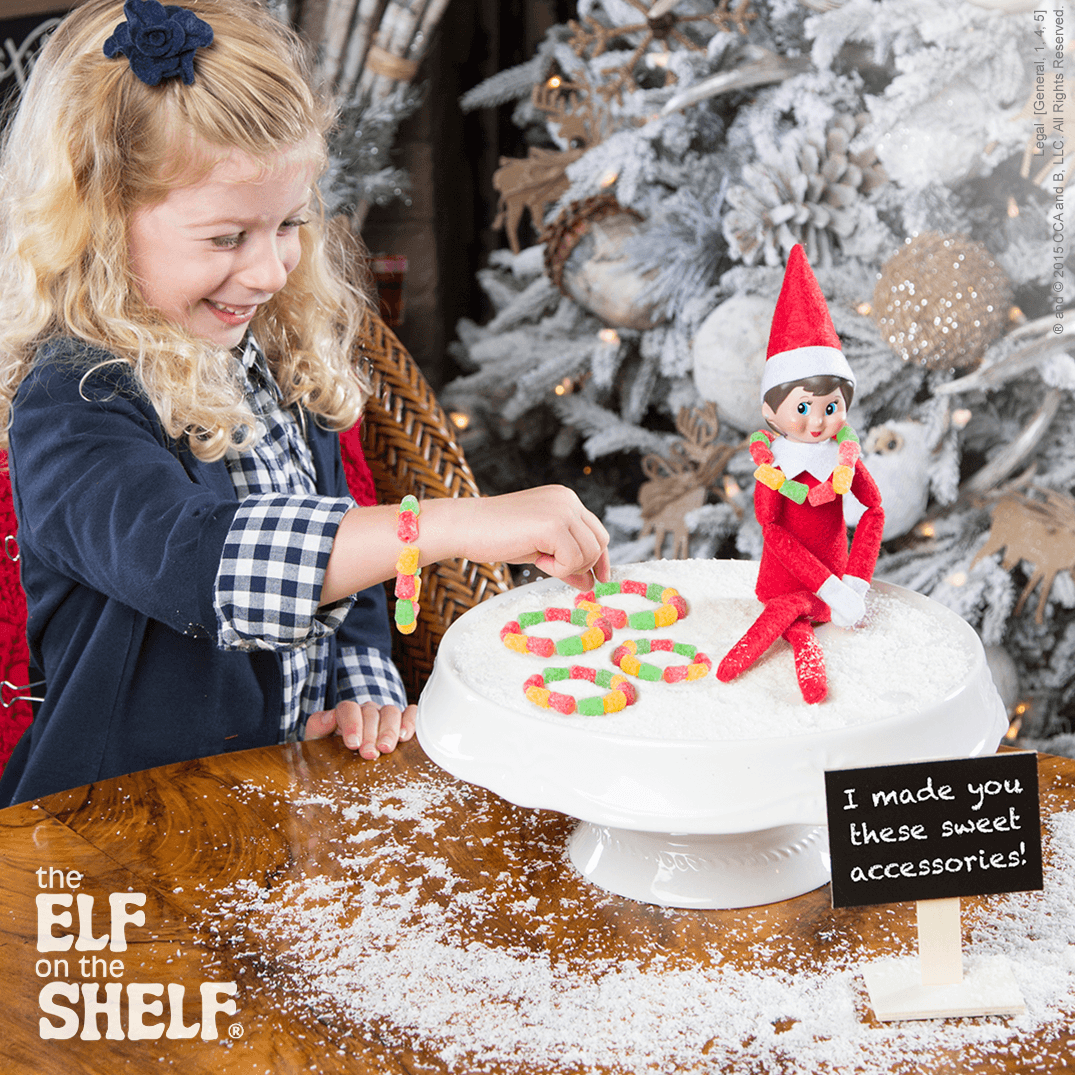 Materials:
Gummy candies
String
Needle
Instructions:
These bracelets look good enough to eat—and they are! Your Scout Elf will create a sweet surprise for you: some gummy bracelets to show off your truly scrumptious sense of style during the holiday season.
To make the bracelets, your elf will tie a mid-sized knot at one end of a piece of string that is approximately 5-7 inches long.
Using the other side of the string, your elf will thread a needle that can be poked through the middle of the gummies, one by one, until the entire piece of string is almost full (your elf will leave a little bit of room between each gummy so the bracelet is flexible enough to put on).
After adjusting the gummies so that there is space on each end of the string, your elf will tie the ends together and make a knot to complete the gummy jewelry!