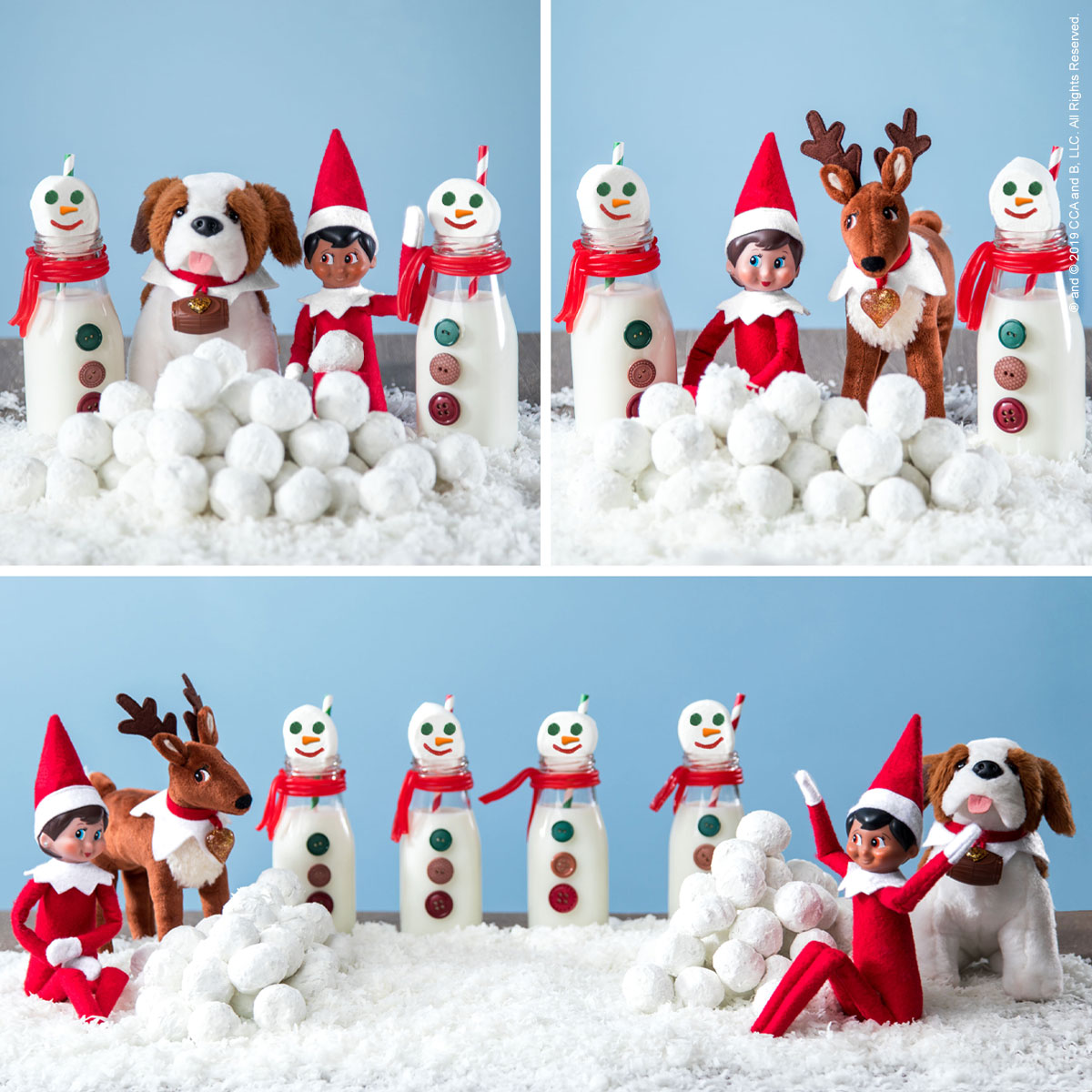 Materials:
Mini bottles
Straws
Buttons
Glue dots
Licorice
Powdered donut holes
Orange writing icing
Sprinkles
Milk
Coconut shavings
Instructions:
Sugary sweetness abounds in this snowy—and edible—scene created by your elf! To create this indoor winter oasis, your elf will start by laying a foundation of coconut shavings as "snow."
Next, your elf will create mini bottles of milk decorated to look like snowmen! To do that, your elf uses glue dots to attach buttons to the front of each bottle.
After filling the bottles with milk, your elf will wrap a licorice scarf around the neck of the bottle.
A marshmallow makes the perfect head for the snowman, and your elf will hold it in place with a festive straw.
Your elf will use sprinkles, orange writing icing and licorice to create a smiley snowman face on the marshmallow.
Finally, your elf will gather a big pile of powdered donut hole "snowballs" and wait for you to find their festive treats.