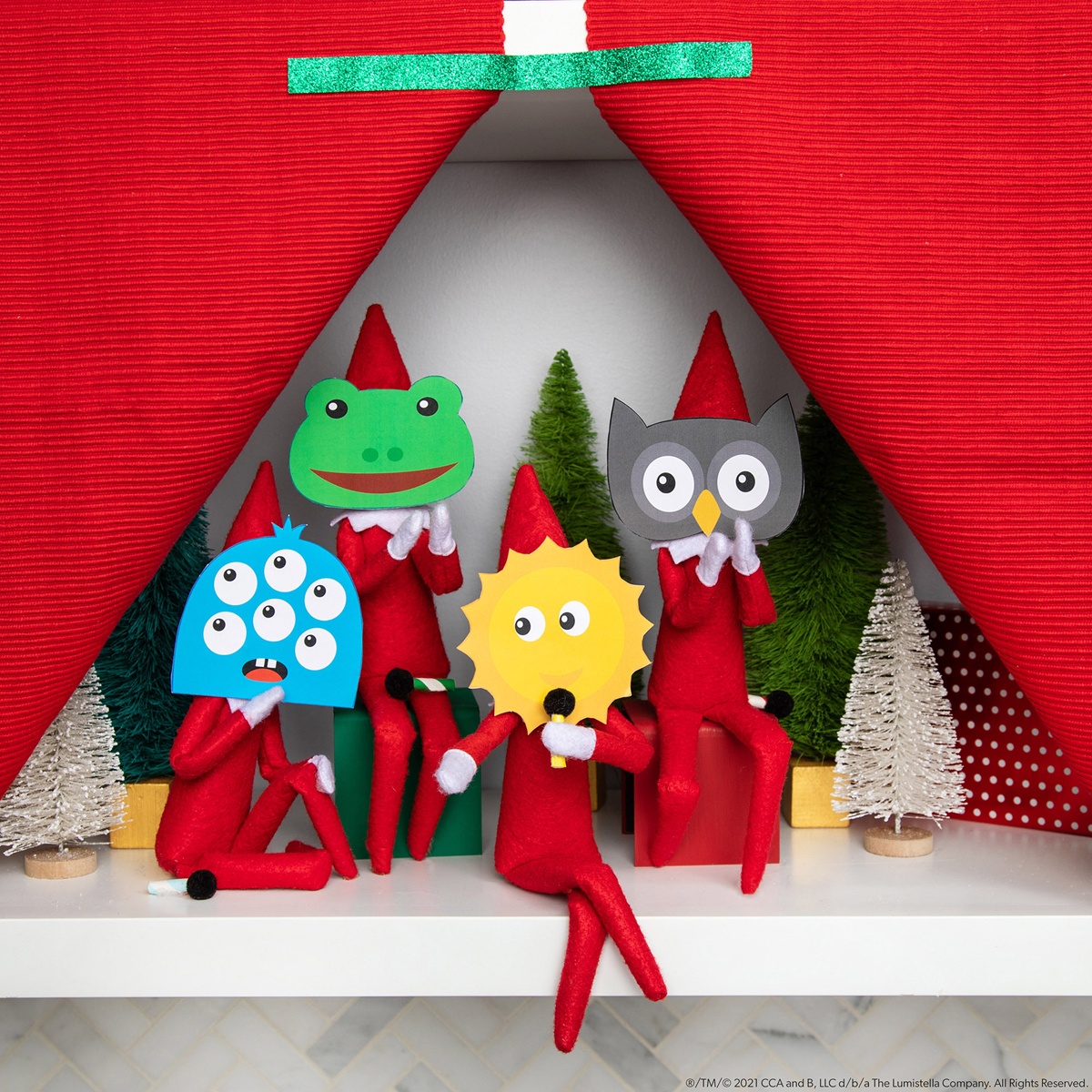 A masked choir was spotted singing Christmas carols. Will your Scout Elf be among those belting out happy holiday tunes?
Materials:
Color printer
Card stock/paper
Scissors
Tape
Material to create curtain
Instructions:
Your elf will print and cut out the printable.
They will use tape to attach a mask to themself and to some friends.
They will set up a small curtain using material.
When you wake to the sound of music, you'll spot the masked choir, but which mask will your Scout Elf be behind?