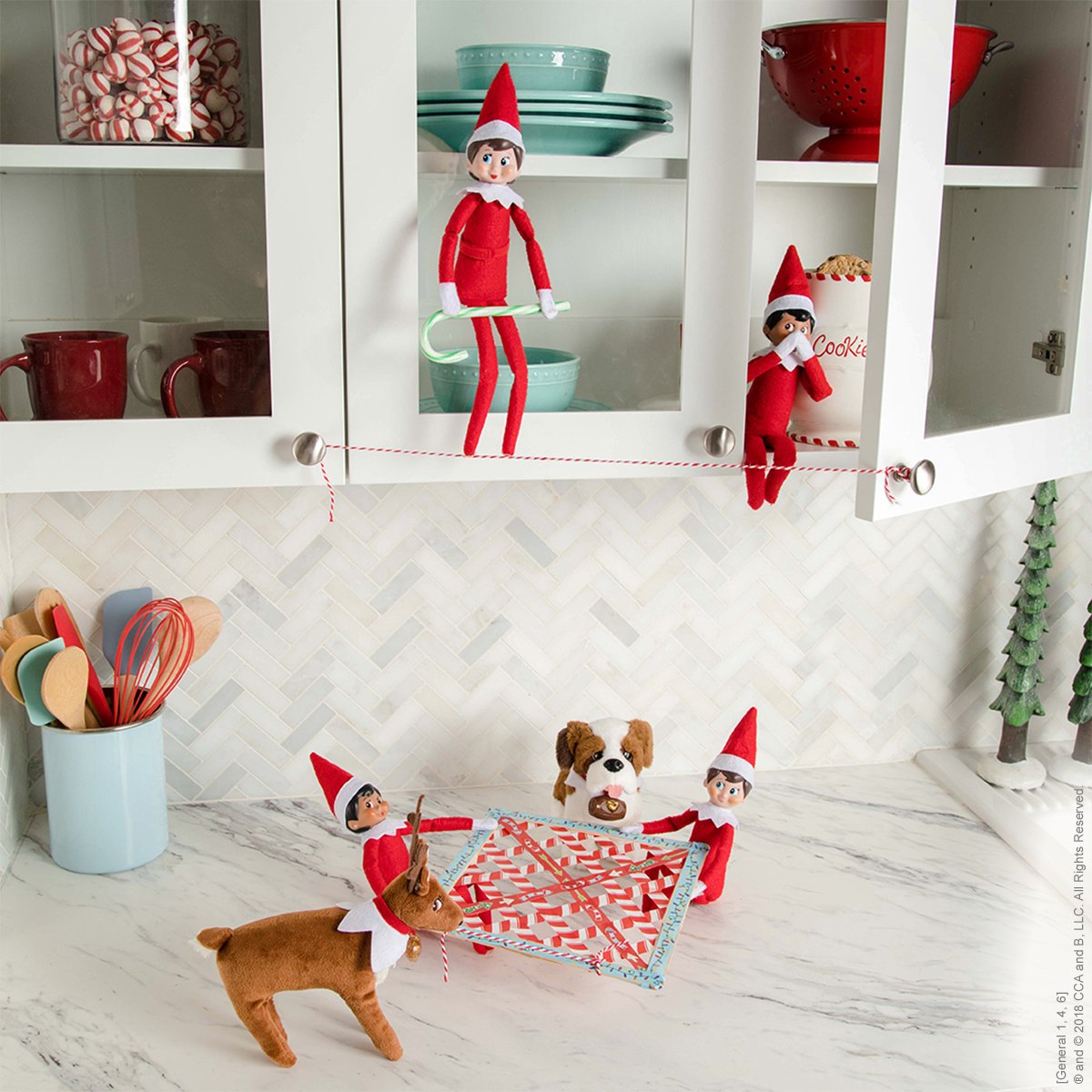 Your Scout Elf added a new skill while training at the North Pole this year—acrobatics! In this daring high-wire act, your elf will walk a tightrope while using a candy cane as a balance bar.
Materials:
Instructions:
First, your Scout Elf will secure one end of Candy Cane Cable on a cabinet doorknob.
Next, your elf will pull the Candy Cane Cable taut and secure the other end to another cabinet doorknob at the same height.
For safety, your elf will ask friends to hold the Scout Elf Landing Net under the tightrope.
Finally, your elf will carefully walk the tightrope, using the candy cane and the Holiday Harness from Scout Elves at Play® for balance.