Tiny Toilet Paper Snowman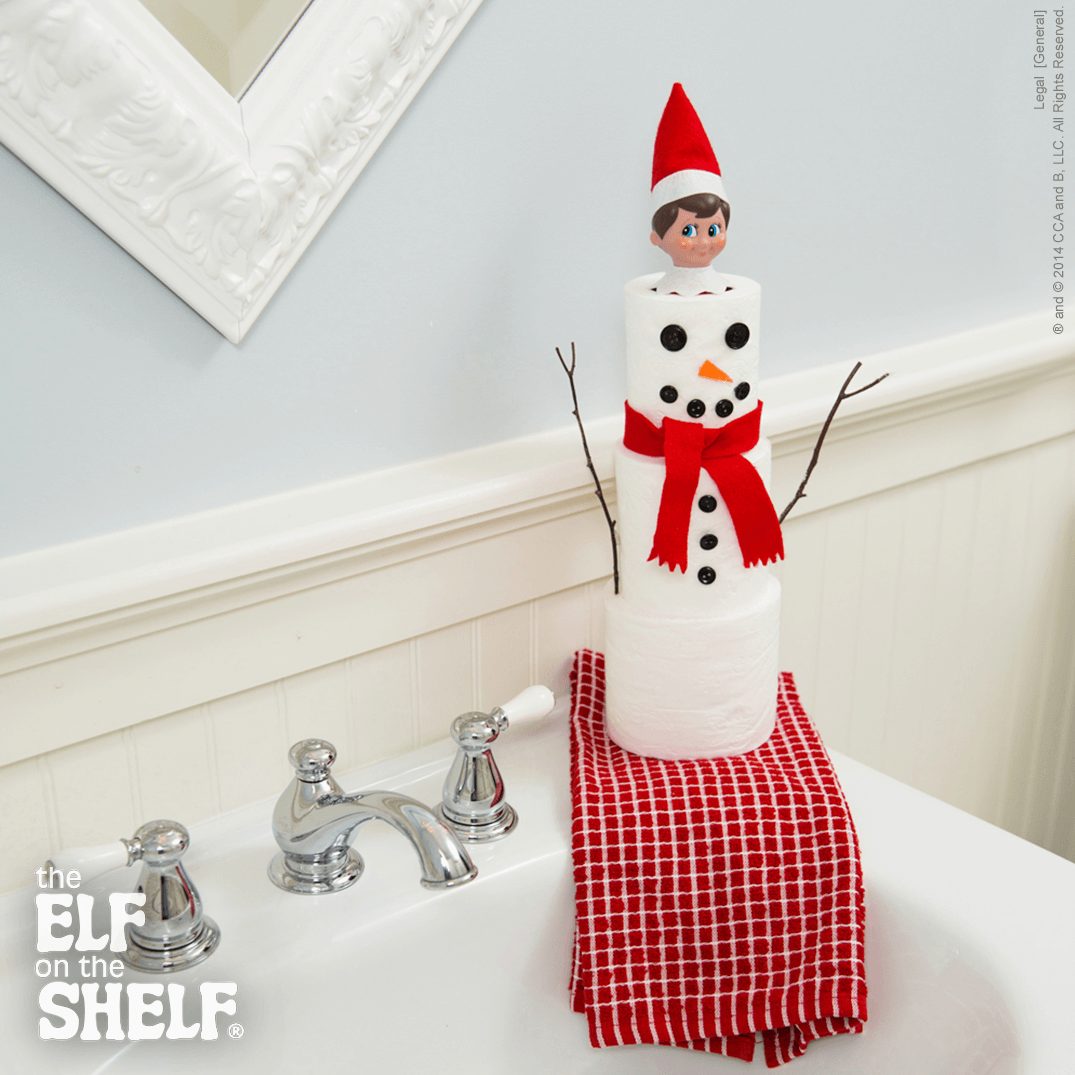 Materials:
Toilet Paper Rolls (3)
Construction paper
Twigs
Strand of ribbon or fabric
Tape
Instructions:
If you leave your toilet paper stacked in the bathroom, there's a good chance your Scout Elf may crawl inside to create this snowman surprise!
Using construction paper, the elf cuts out eyes, a nose, a mouth and buttons for the snowman, securing them on the front of the toilet paper rolls with tape
Tape will also be used to attach two twig arms for the snowman.
A colorful piece of ribbon or fabric will make a perfect scarf accent!