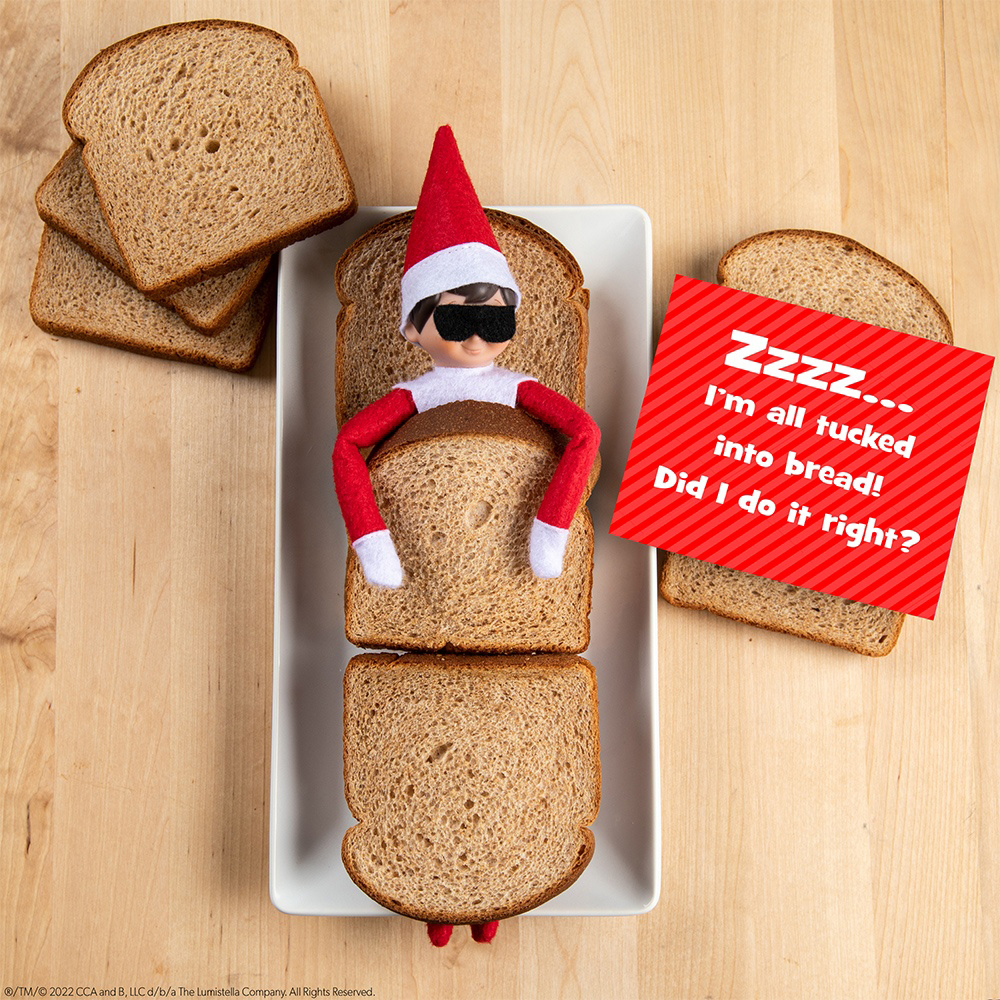 Just taking a quick snooze…
Materials:
Sliced bread
Plate
Color printer
Card stock/copy paper
Instructions:
First, the Scout Elf will open a loaf of bread and remove a few pieces.
Next, they will prepare the printable card with a silly message.
Finally, they will tuck themselves between the slices of bread for a cozy rest.