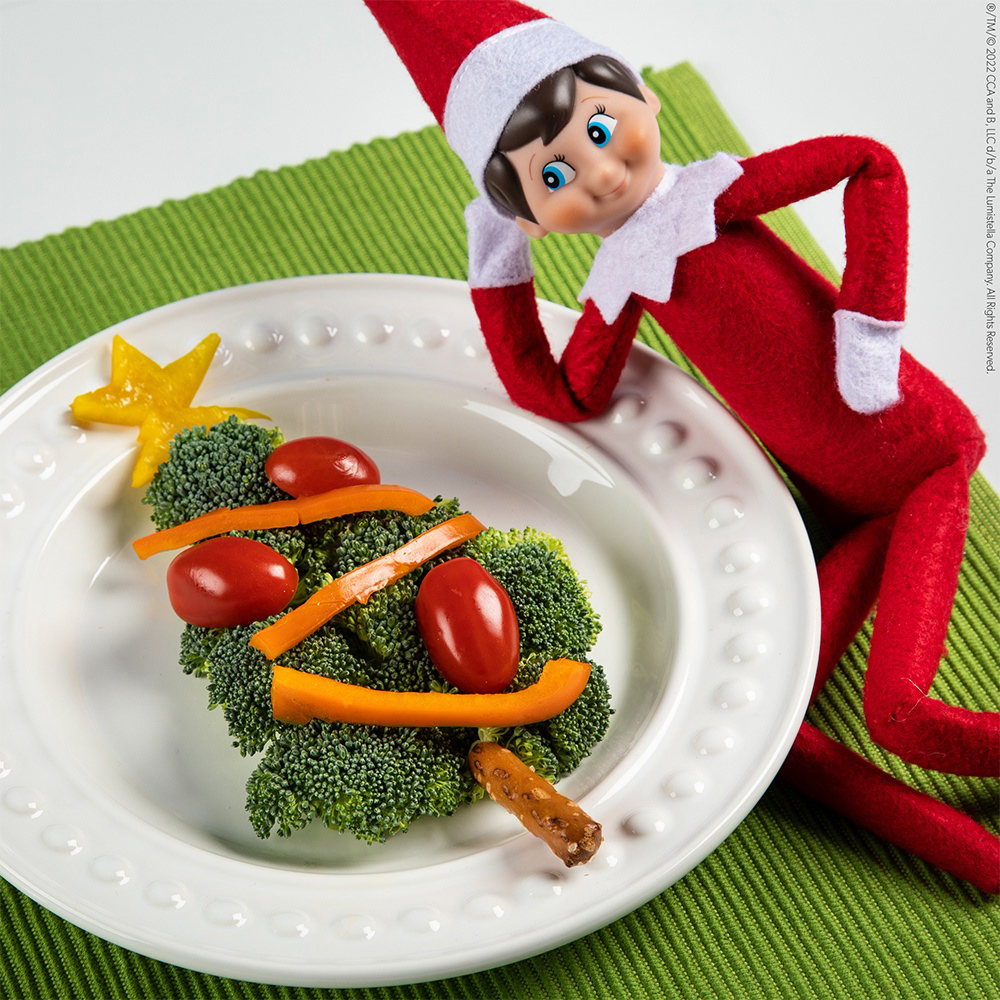 Don't forget to eat your veggies!
Materials:
Broccoli
Cherry tomatoes
Orange and yellow bell peppers
Pretzel rods
Serving platter or dish
Instructions:
First, the Scout Elf will wash and prepare all the veggies.
Next, they will arrange the broccoli into the shape of a Christmas tree and top with cherry tomatoes and bell peppers to look like decorations.
Then they will top their tree with a yellow bell pepper!
The Scout Elf will complete the idea with a pretzel rod for the tree trunk and serve it all up for you to enjoy!