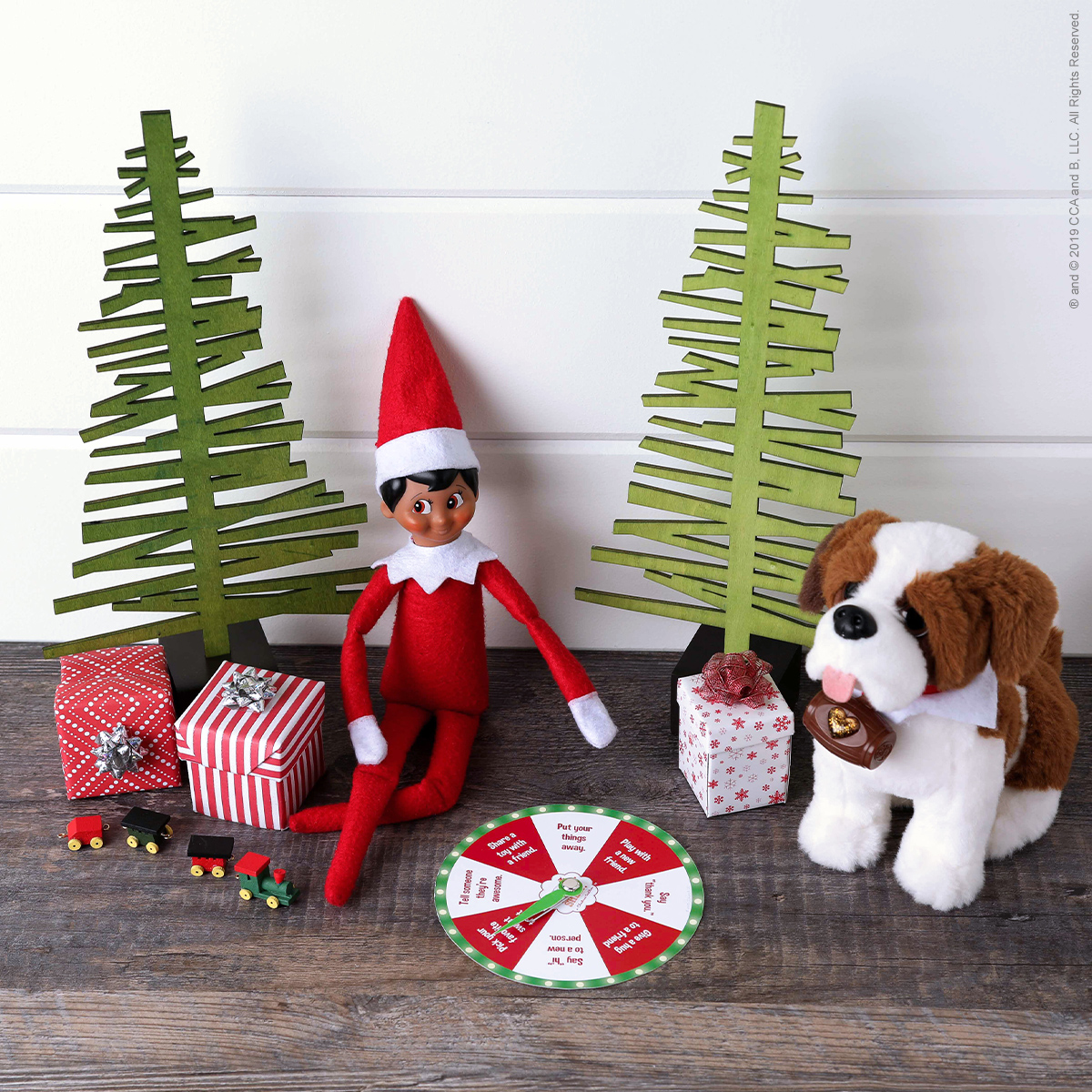 Sugar and spice and everything nice! Your Scout Elf will set kind deeds in motion with this free printable that encourages little ones to partake in simple acts of kindness.
Materials:
Color printer
Card stock/paper
Scissors
Brad
Instructions:
First, your elf will print and cut out the printable kind deed wheel.
Next, they will use a brad to fasten the arrow to the wheel, leaving a small space between the brad and the paper to ensure a good spin.
Your elf will sit next to the wheel and wait for you to give it a spin to see what kind deed you can do today.
Bonus: Elves love reporting kids' kind deeds to Santa, and they may bring the wheel back more than once for kids to spin again!