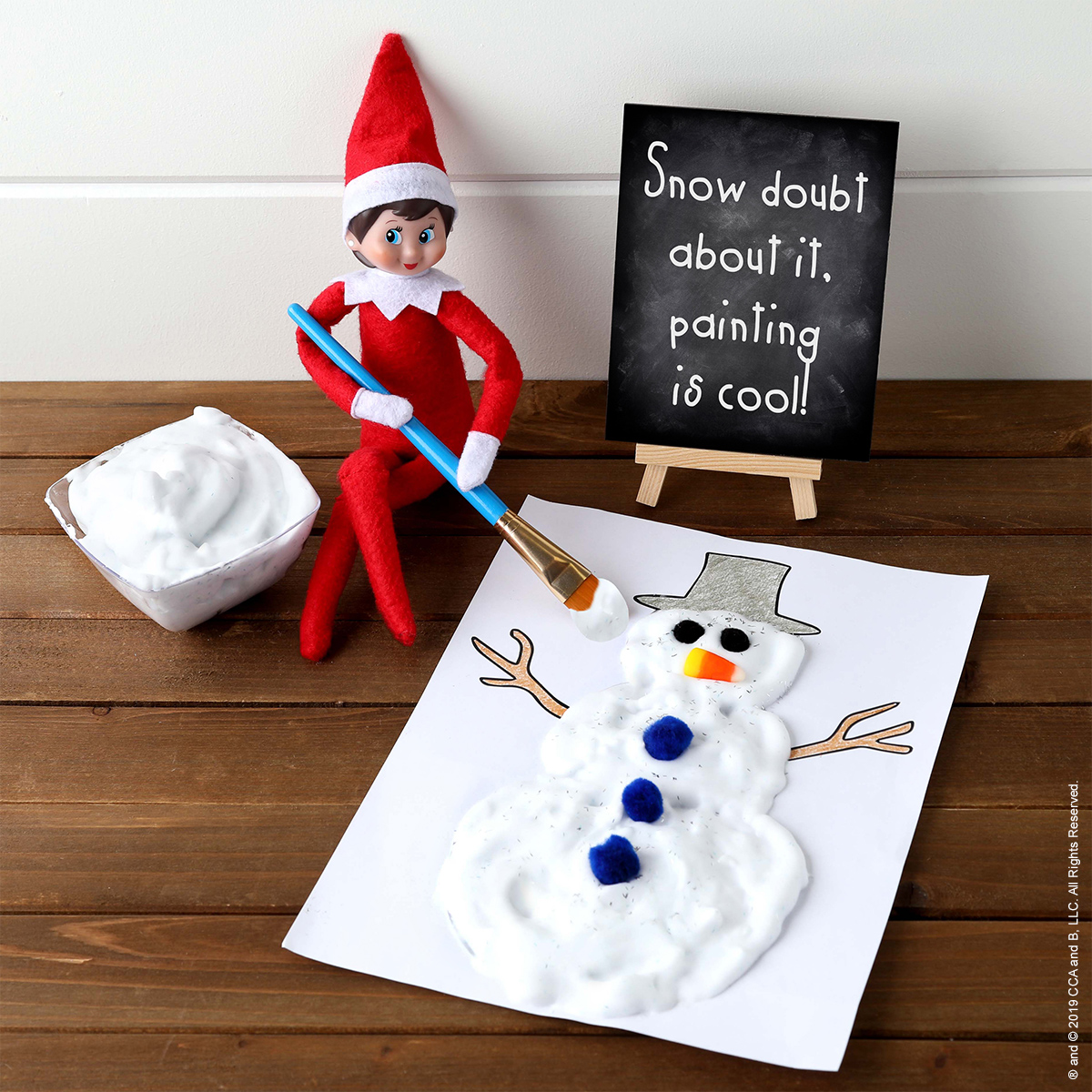 Your creative elf spent time making a paint that mimics fluffy North Pole snow. They even left behind extra so you can paint, too!
Materials:
Printer
Card stock/paper
White shaving cream
White craft glue
Bowl
Paintbrush
Glitter
Scissors
Craft decorations
Instructions:
Your elf will mix two parts shaving cream and one part glue in a bowl, stirring until a thick paint forms. Helpful hint for elves: Add more glue as necessary.
For a festive touch, your elf will add glitter to the mixture.
Once they have the perfect snow paint, your elf will print the printable and use a paint brush to fill in the snowman or Santa's beard.
Finally, they will use crayons, markers, construction paper and other craft items such as pom poms, buttons or googly eyes to decorate the printable!
Voilà! There's "snow" doubt about it—your elf created a beautiful piece of artwork, and they even left behind extra supplies so you can join the fun!