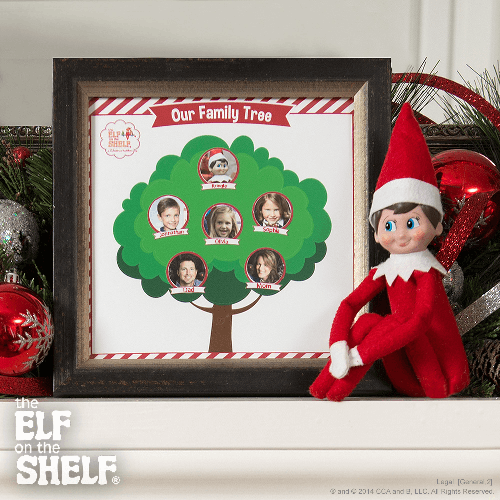 Materials:
Family tree template
White paper
Scissors
Pen
Family photos
Instructions:
To show you just how much they love being a part of your family, your Scout Elf will create a family tree keepsake. Using scissors, your elf will cut along the white dotted lines above and below the family tree image on the template.
Your elf will also cut out headshots of each family member, as well as the circles included with the family tree.
After gluing each headshot to one of the circles, your elf will write the family member's name in the banner below the image.
Using tape or glue, your elf will attach each photo to the tree—remembering to add himself, too, of course!