DIY Elf on the Shelf Trick-or-Treat Bag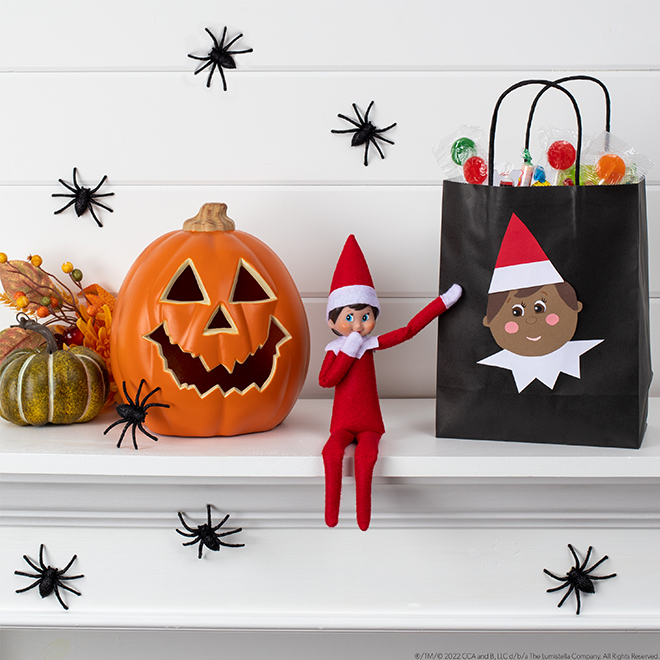 Be the merriest trick-or-treater of all!
Materials:
Paper bag with handles
Construction paper of varying Elf on the Shelf colors
Adhesive
Instructions:
To begin, your Scout Elf will cut construction paper into the shape of an Elf on the Shelf hat, a face, hair, a collar and facial features.
Next, they will adhere the pieces of construction paper together to create an image in your Scout Elf's likeness.
Finally, they will adhere the construction paper elf to the trick-or-treat bag and send you on your way to gather plenty of Halloween candy (so they can help you eat it, of course)!