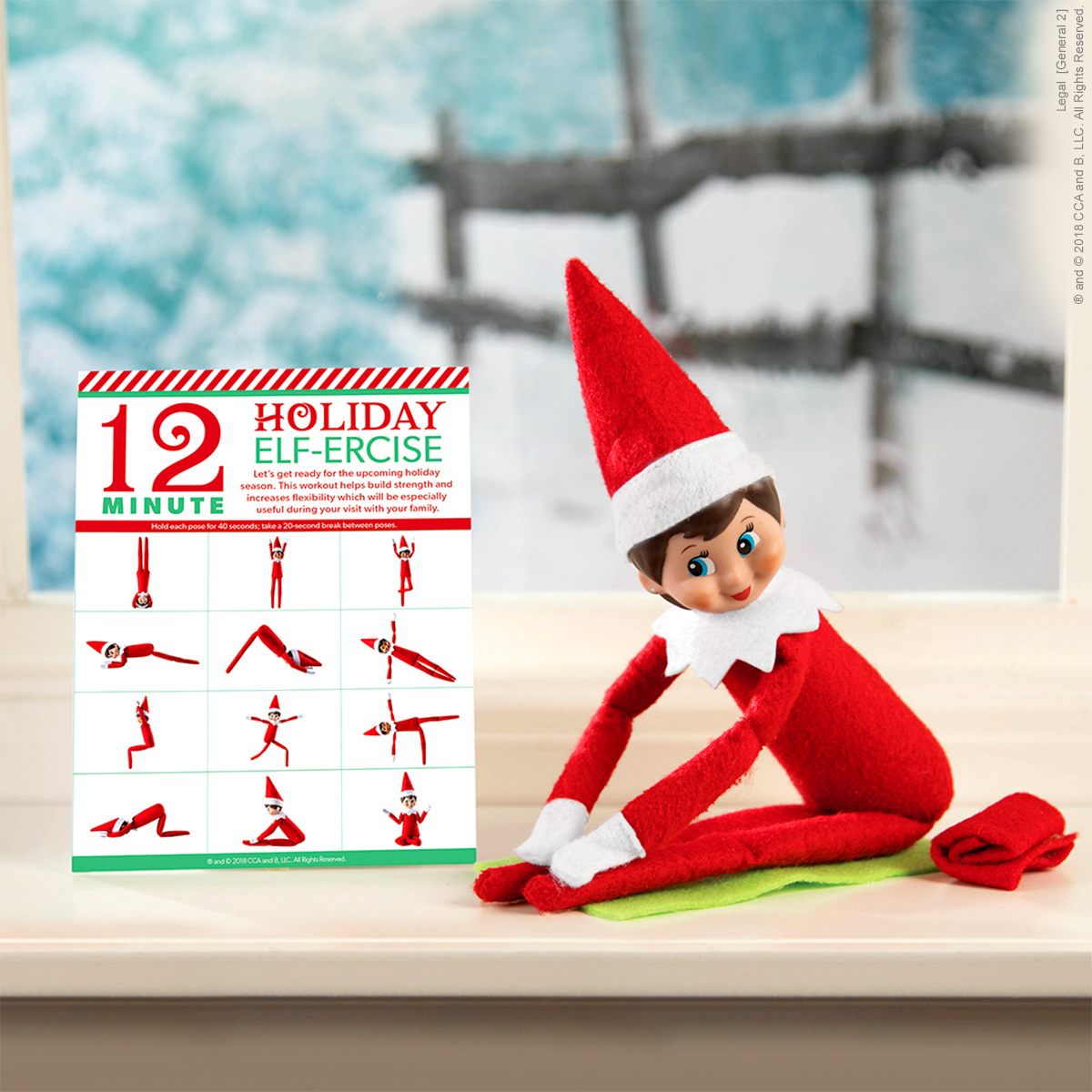 Now that your elf is back, they can stay in shape for the season ahead by including yoga in their exercise routine. Poses give them the agility to scale steep heights and keep their balance during daring stunts. The forward fold is one of your elf's favorites; it preps them to reach for the most faraway candy bowl on the counter.
Materials:
Color printer
Card stock
Scissors
Instructions:
Your Scout Elf will print and cut out the 12-Minute Holiday Elf-ercise printable.
Next, your elf will hang or prop it up for a quick workout that keeps them fit.