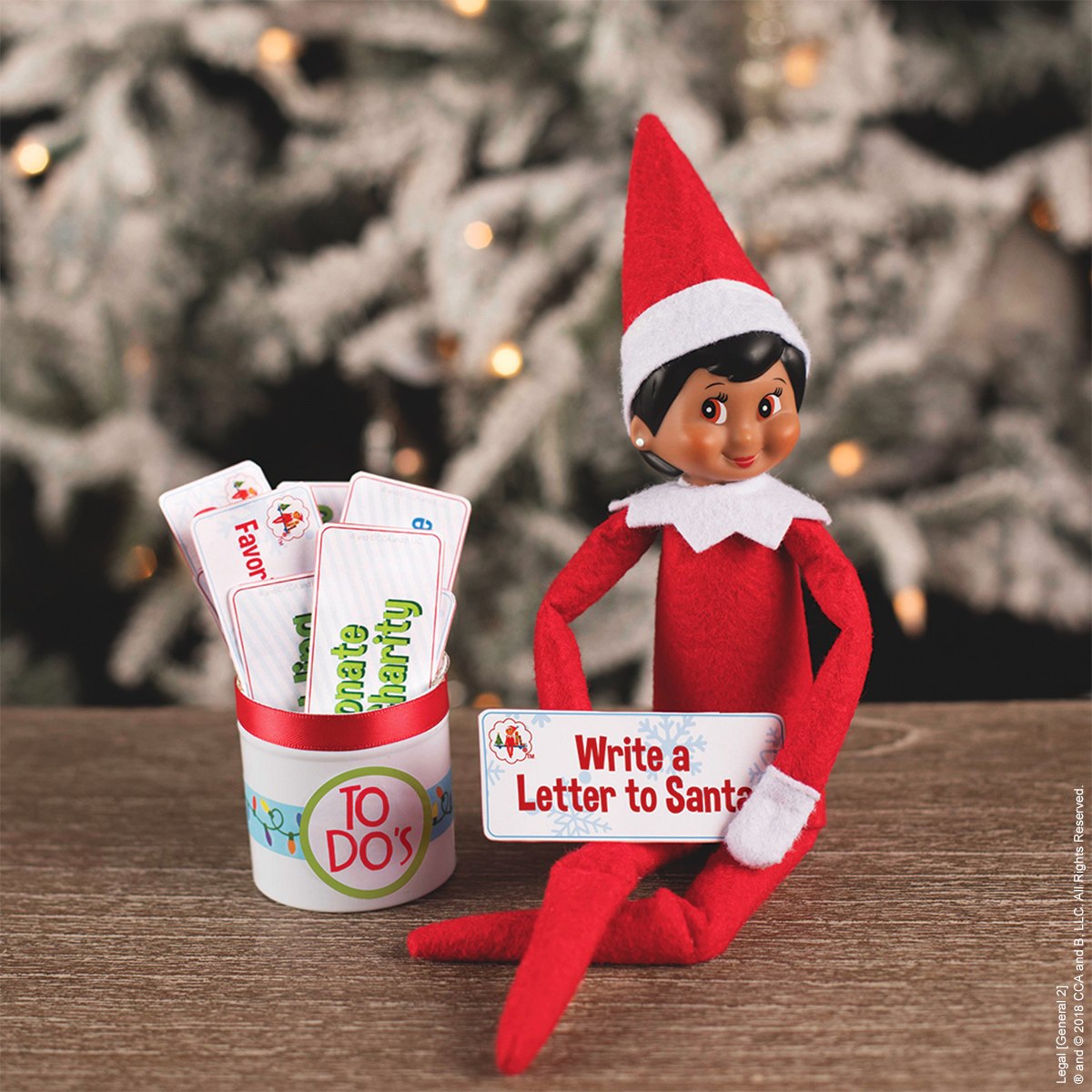 Your Scout Elf is brimming with clever ideas for family activities and good deeds to do before, during and after their visit. What's more, they turn a conventional to-do list into a festive organizer system to be enjoyed by all!
Materials:
Elf-size bucket
Ribbon
Low-tack decorative tape from Scout Elves at Play® Stick Quick or other decorative sticky tape
Printer
Card stock
Holiday To-Do List printable
Scissors
Instructions:
First, your elf will decorate an elf-size bucket by gluing ribbon around the rim and embellishing it with low-tack decorative tape.
Next, your elf will print and cut out to-dos.
Finally, your elf will tuck the to-dos in the bucket and position it in a handy location.
Time for fun! Each day, a member of your family will draw a daily activity from the bucket of to-dos.