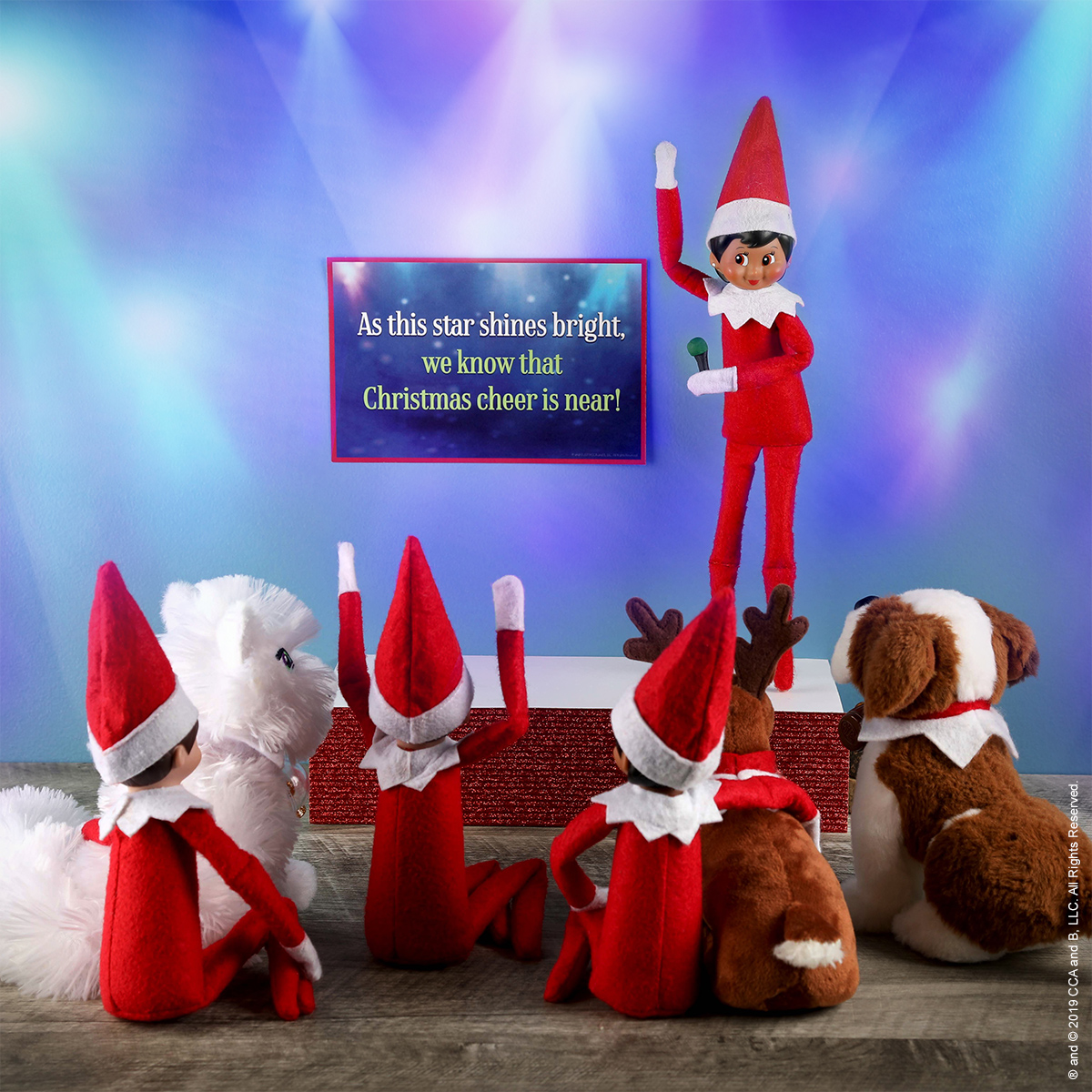 Christmas carols aren't the only thing the Scout Elves can sing! Watch your Scout Elf hit the high notes in this cool karaoke idea, featuring a printable with the lyrics to some of the elves' favorites songs.
Materials:
Color printer
Card stock/paper
Scissors
Tape
Small box
Modeling clay
Fishing line
Instructions:
Your elf will print and cut out the printable, featuring lyrics to popular North Pole songs.
Then, they will tape the lyrics to a wall and leave behind the printable sing-along sheets so kids can join the fun, too!
Your elf will find a small box to serve as a stage. Helpful hint for elves: Fishing line is a great tool to help you stand steady on stage while singing!
Finally, they will create an elf-sized microphone out of modeling clay and hop on stage to show off their inner superstar!