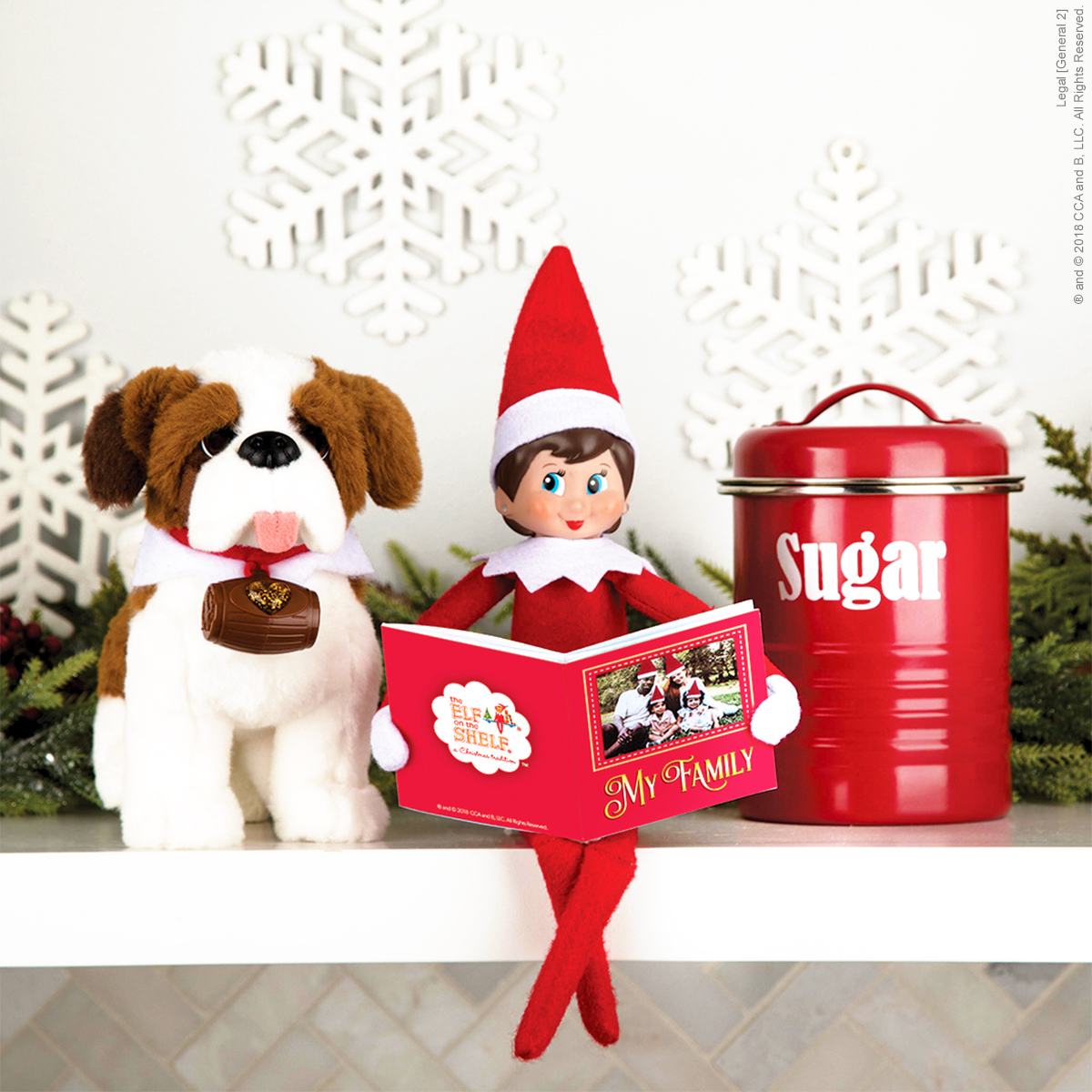 Together your Scout Elf and your family created many happy memories this holiday season. Your elf treasures each one! As a parting gift and appreciation for all the good times, they will commemorate moments of unforgettable fun in a clever elf-size scrapbook—filling it with notes, pictures and remembrances of funny moments.
Materials:
Color printer
Card stock
Scissors
Double-sided tape
Instructions:
To create the scrapbook, your Scout Elf will:
Print and cut out the scrapbook along the outer edge (as seen in example 1), taking care not to cut off the extended edge of the front cover.
Cut along the solid line above pages 1–3 and stop at page 4.
Cut along the solid line below the front cover, back cover and page 9, stopping at page 9 (as seen in example 2).
Starting with page 1, fold along the dotted lines, altering the direction of each fold (folding over to page 2, folding back behind page 3 and then folding over to page 4).
Fold under page 5 upon reaching page 4 and continue to accordion fold to page 8.
Fold under page 9 upon reaching page 8 and continue to accordion fold to the back cover.
Take the front cover and fold over the back of page 1.
Tape the back of the front cover to the back of page 1, using double-sided tape.
Tape a small photo of your family to the front cover of the Scout Elf scrapbook as indicated and then fill the remaining pages with photos and great memories.