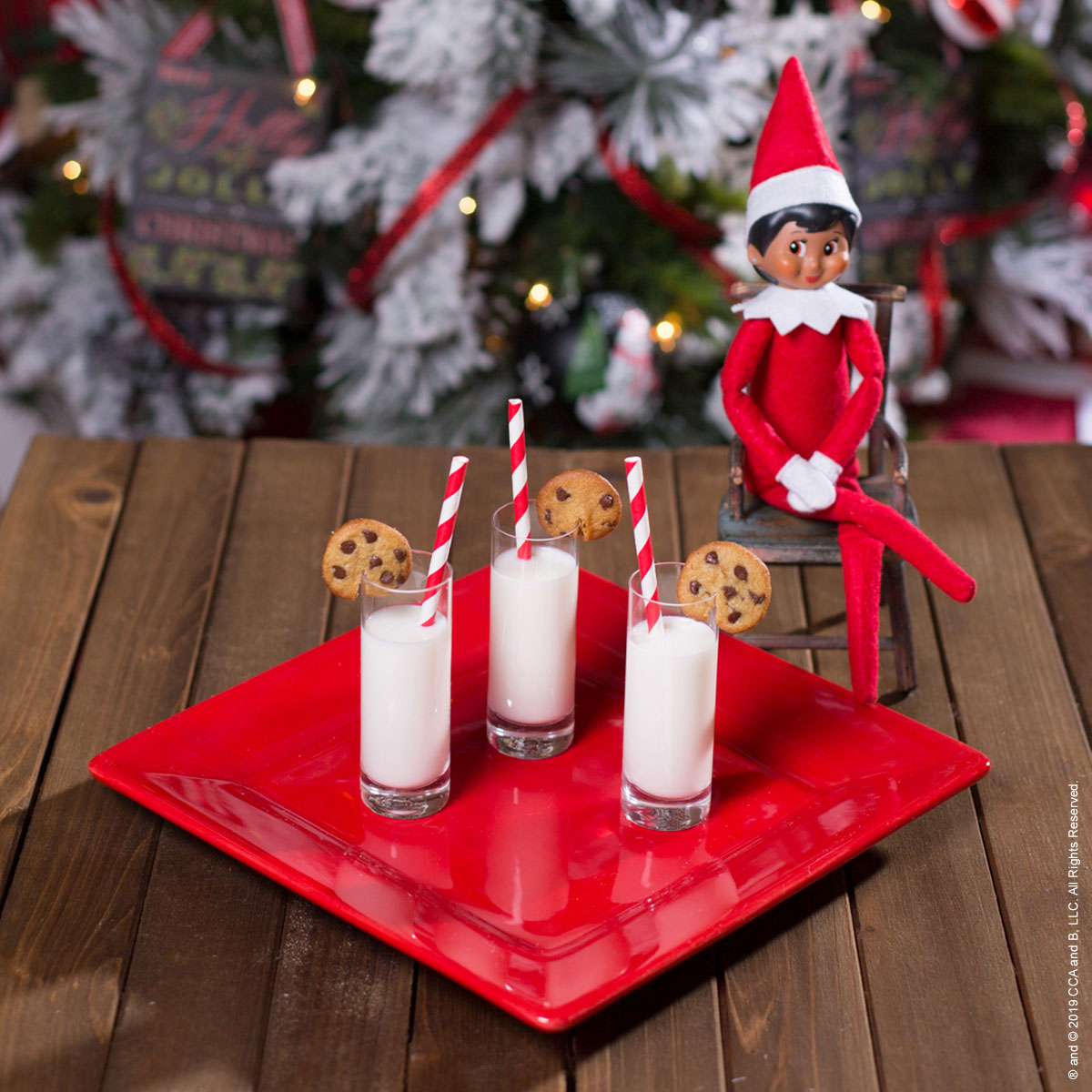 Materials:
Cookie dough
1 oz. glasses (the perfect size for a shot of milk!)
Straws
Knife
Instructions:
Using the smallest drinking glasses they can find, your elf will create a small snack to show you how Scout Elves enjoy cookies at the North Pole!
First, your elf will use cookie dough to create tiny elf-sized chocolate chip cookies and bake them according to the package instructions.
Once the cookies are complete, your elf will use a knife to cut a small slit in the cookie so that it can be placed on the rim of the 1 oz. glass so they have a shot of milk to wash down the cookie.
After pouring the milk and adding a festive straw, your elf is ready to show your family this fun-sized snack!