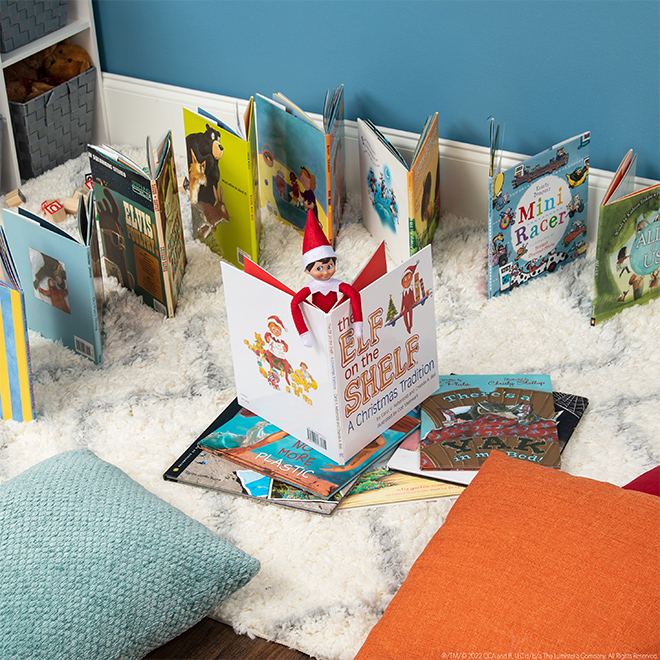 Your Scout Elf is here to encourage students' reading by creating a reading corner!
Materials:
10 to 15 children's books
Instructions:
Your classroom Scout Elf will stand the reading books up and place them in two rows to form a right angle.
Next, they will place themselves in the center of the reading corner and invite students to read along with them!