Scout Elf Strength Training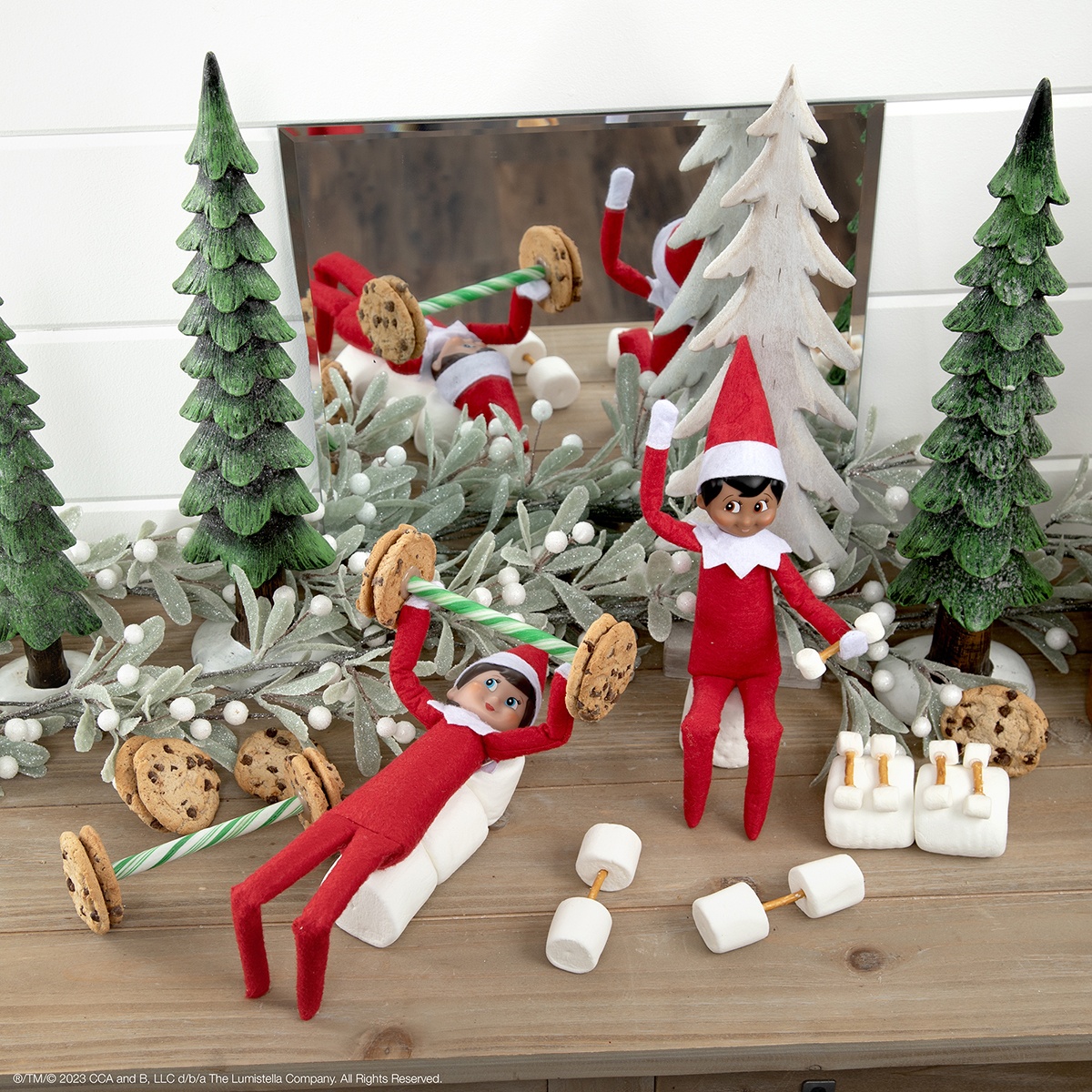 "Time to pump some iron!" 
Materials:
Marshmallows
Pretzel straws
Optional: Cookies, Drinking straws, Icing dots
Instructions:
First, your Scout Elf will make their dumbbells and barbells by loading marshmallows on each end of a pretzel straw or drinking straw respective to whichever weight they're creating.
Next, they may create benches and seats out of larger marshmallows!
Then they may opt for loading cookies on the end of drinking straws to add a little extra weight (so they can be even stronger when it comes time to help Santa deliver gifts, of course).
Finally, they'll begin their workout in preparation for the busy season ahead!