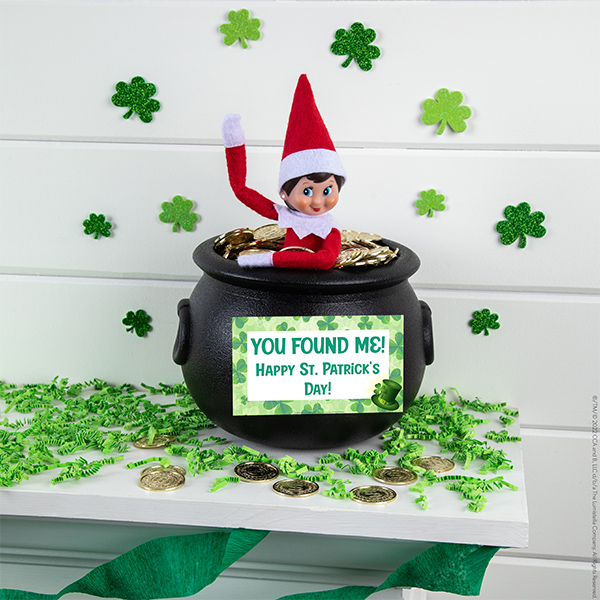 Time to go a'searching. Scout Elves hide clues for young and old so soon you'll find a pot of gold!
Materials:
Small pot
Gold wrapped chocolate coins
Color printer
Card stock/paper
Instructions:
Your Scout Elf will hide clues around your home where prompted.
The Scout Elf will then sit in the pot of gold waiting for you to solve the clues and find them at the end of the scavenger hunt.
At the end of the scavenger hunt, the pot of gold can be safely moved to a different location. Be careful not to touch the Scout Elf!