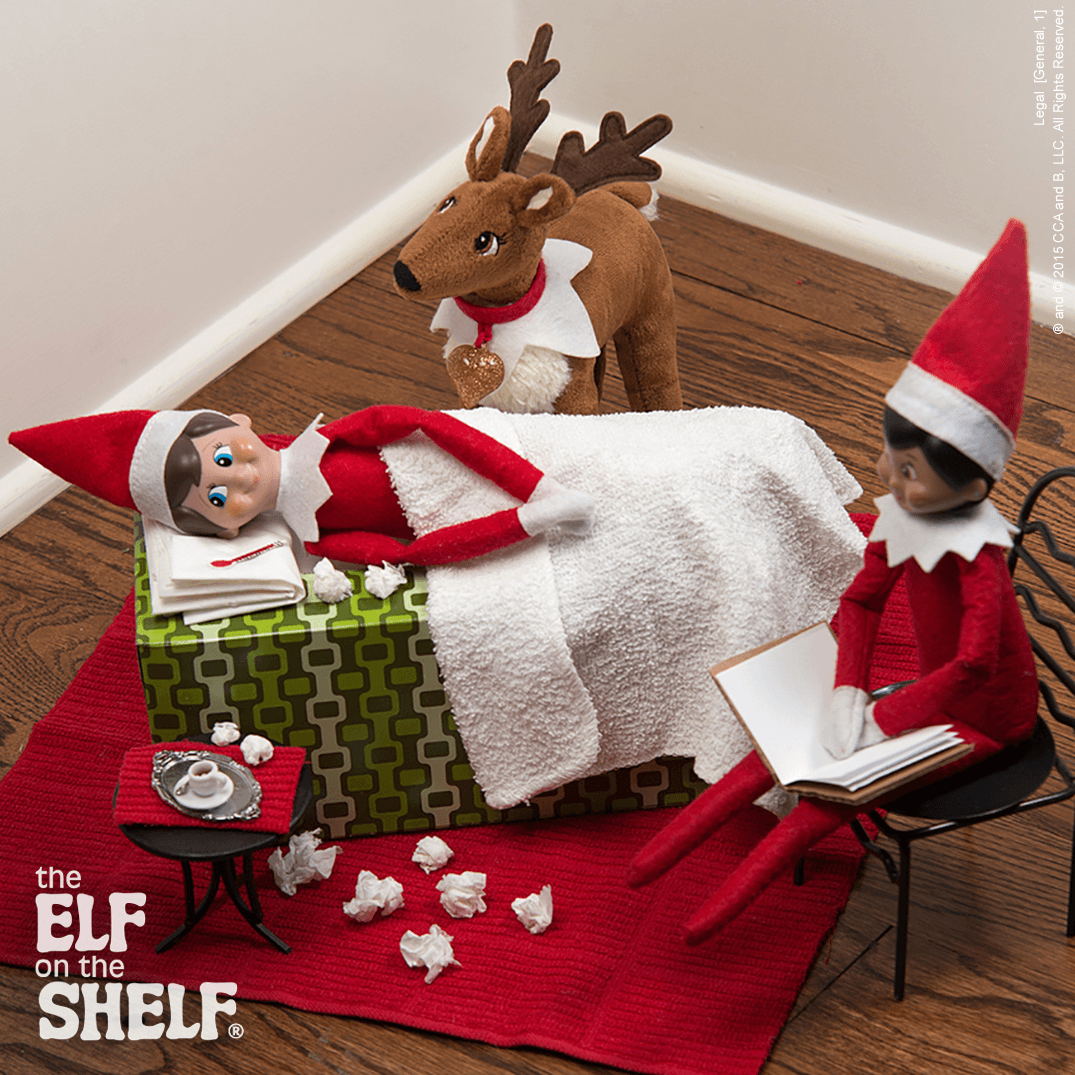 Materials:
Washcloth
Tissues
Tissue box (rectangular)
Instructions:
Your elf will take a tissue and fold it into an elf-sized pillow.
Your elf will get a washcloth from the closet and use it as a blanket.
Then, your elf will climb into their tissue box bed for a quick nap before you wake up!