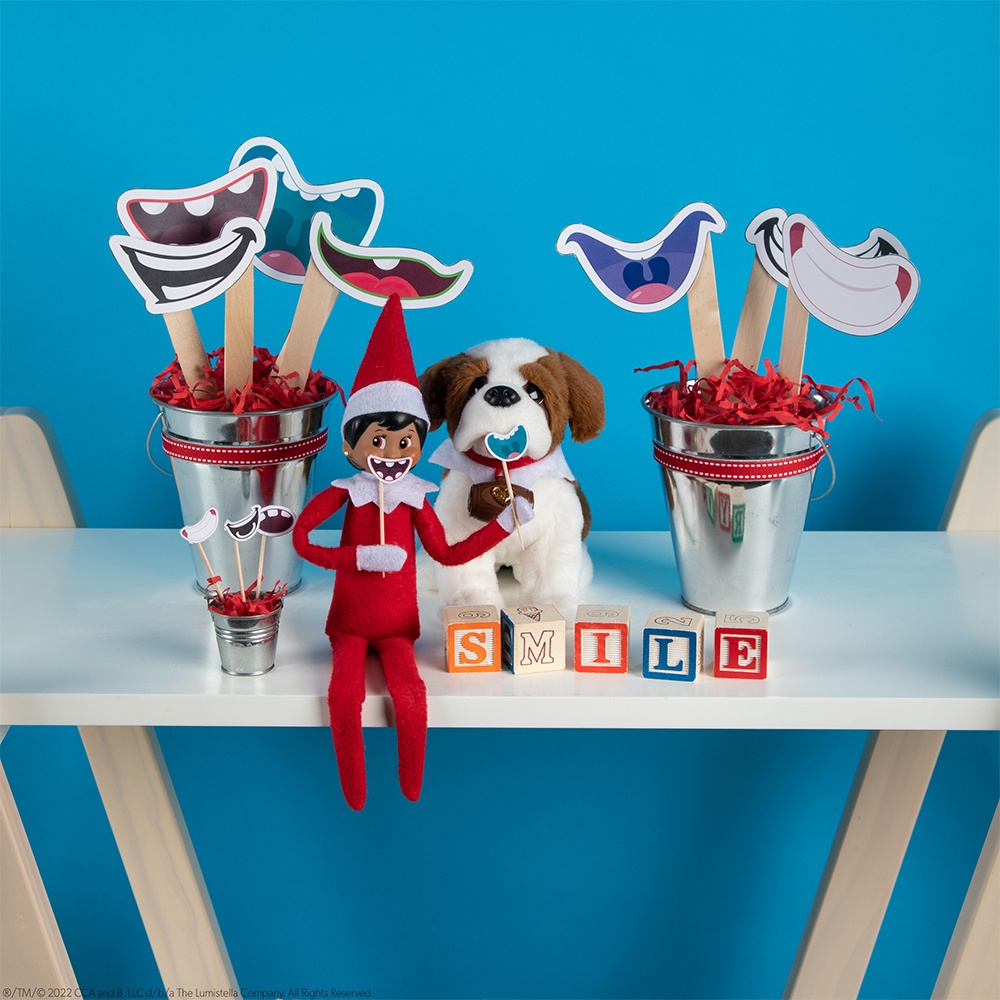 Materials:
Color printer
Card stock/copy paper
Popsicle/crafting sticks
Toothpicks
Scissors
Adhesive
Instructions:
Your Scout will print and cut the silly smiles (elf-sized and child-sized).
Next, they will adhere the printables to popsicle/crafting sticks for the child-sized smiles and toothpicks for the elf-sized smiles.
Lastly, your elf will lay out the props for you to use in silly photos with them!