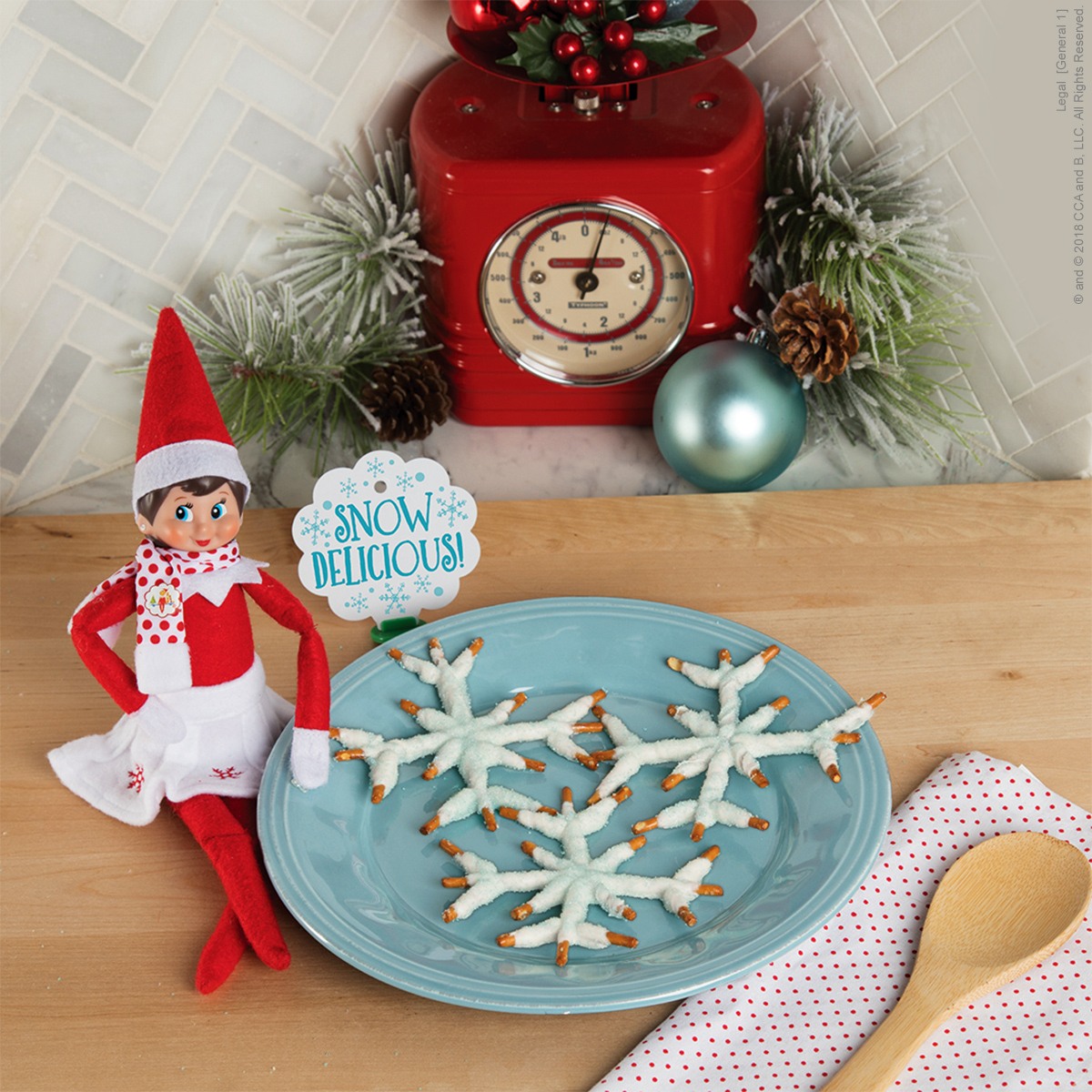 Mrs. Claus' exclusive designs for Claus Couture often inspire artistic expression in Scout Elves. These snowflake goodies are just as pretty and tasteful as the design on the Claus Couture Collection® Snowflake Skirt & Scarf.
Materials:
Pretzel sticks
Melted white chocolate in a bowl
Wax paper
Baking sheet
Blue decorator sugar
Scout Elf Message Card and stand from Scout Elves at Play®
Instructions:
Your elf will line a baking sheet with wax paper.
Next, your elf will dip pretzels, one pretzel at a time in the chocolate (letting the excess drip into the bowl), and will arrange them in a snowflake pattern on wax paper on a baking sheet.
Then your elf will sprinkle each snowflake with blue decorator sugar and refrigerate for 2 hours or until candy coating is firm.
Finally, your elf will leave a note on the Scout Elf Message Card.