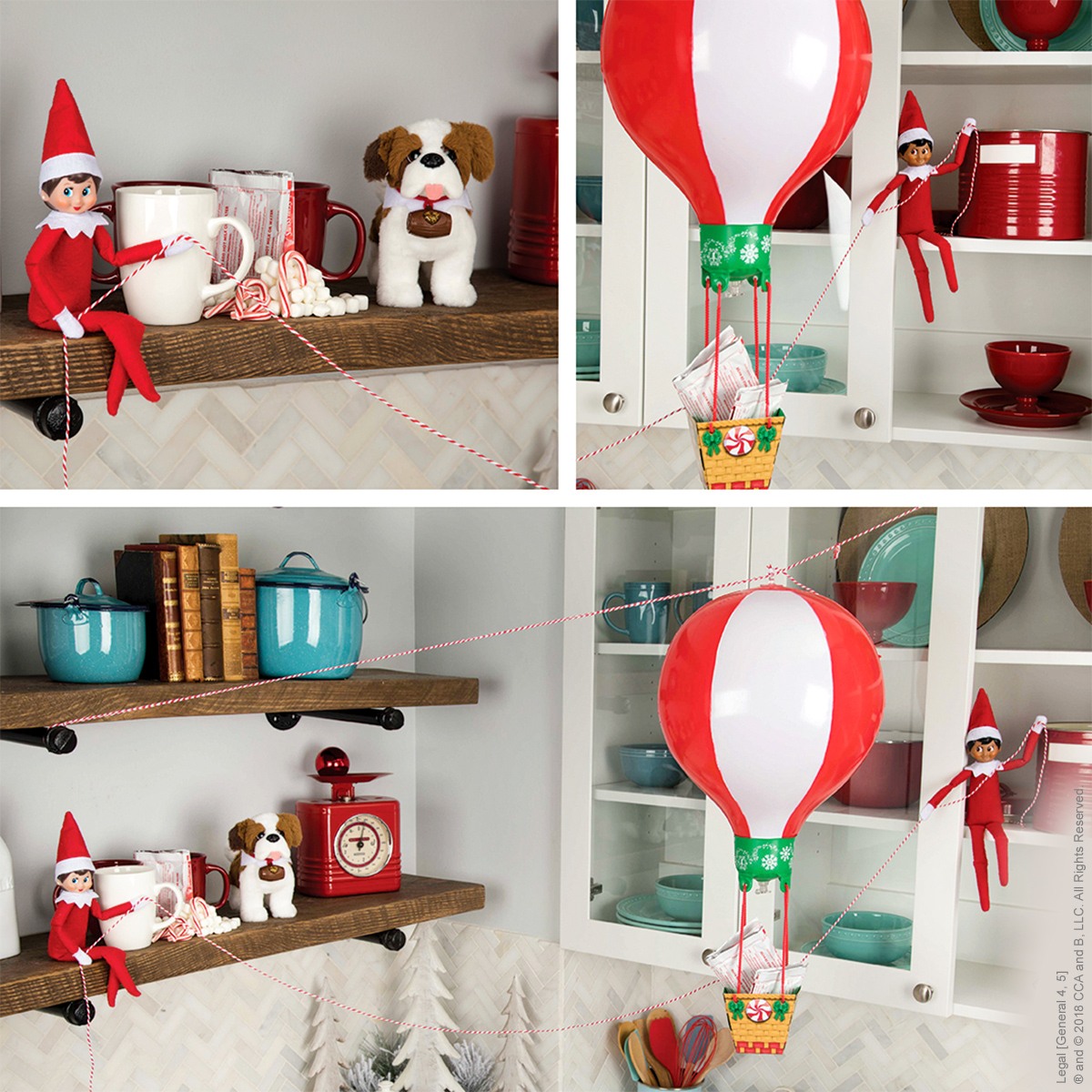 Scout Elves are known for their ingenuity! Using a special balloon and cable to pull off a remarkable engineering feat, your Scout Elf is set to transfer treats from one spot to another in the kitchen.
Materials:
Candy Cane Cable or colorful string
Hot chocolate packs or candy canes
Instructions:
First, your Scout Elf will construct a balloon and basket using Scout Elves at Play® Peppermint Balloon Ride.
Next, your elf will suspend the balloon by threading Candy Cane Cable through the loop at the top of the balloon.
Now, the fun part begins! Your elf will create a pulley by threading cable through the hot chocolate packs placed in the basket.