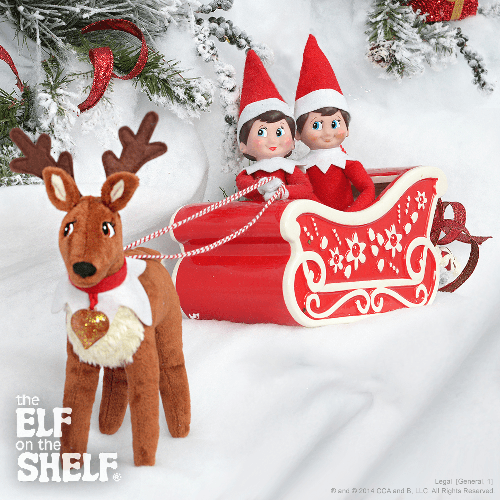 Materials:
White sheets
Miniature pine trees
Small Christmas figurines and decorations
Faux snow or cotton balls
Sleigh
Twine or yarn
Instructions:
No matter the weather outside your house, your Scout Elf is sure to have a blast dashing through the snow inside. Your Scout Elf will use a white sheet, cotton balls, fake snow and Christmas decorations to create their very own snowy mountainside perfect for a dash through the snow. Add a sleigh and the Elf Pets® Reindeer and the Scout Elves will jump right in. As any elf would do on a sleigh ride, perhaps they will sing Christmas Carols or drink hot chocolate on the way.