Spaghetti and meatballs topped with parmesan cheese? Tossed salad, hold the carrots? Blueberry pancakes with extra syrup? Triple layer chocolate cake? Santa loves to eat, and he doesn't hold back from enjoying his favorite foods for breakfast, lunch and dinner. After all, he needs plenty of food to fuel him for his long days prepping for Christmas as well as his annual Christmas Eve Flight. Of all the delicious meals and yummy desserts Mrs. Claus whips up for him, what could possibly be his favorite? Click to find out Santa's number one favorite food!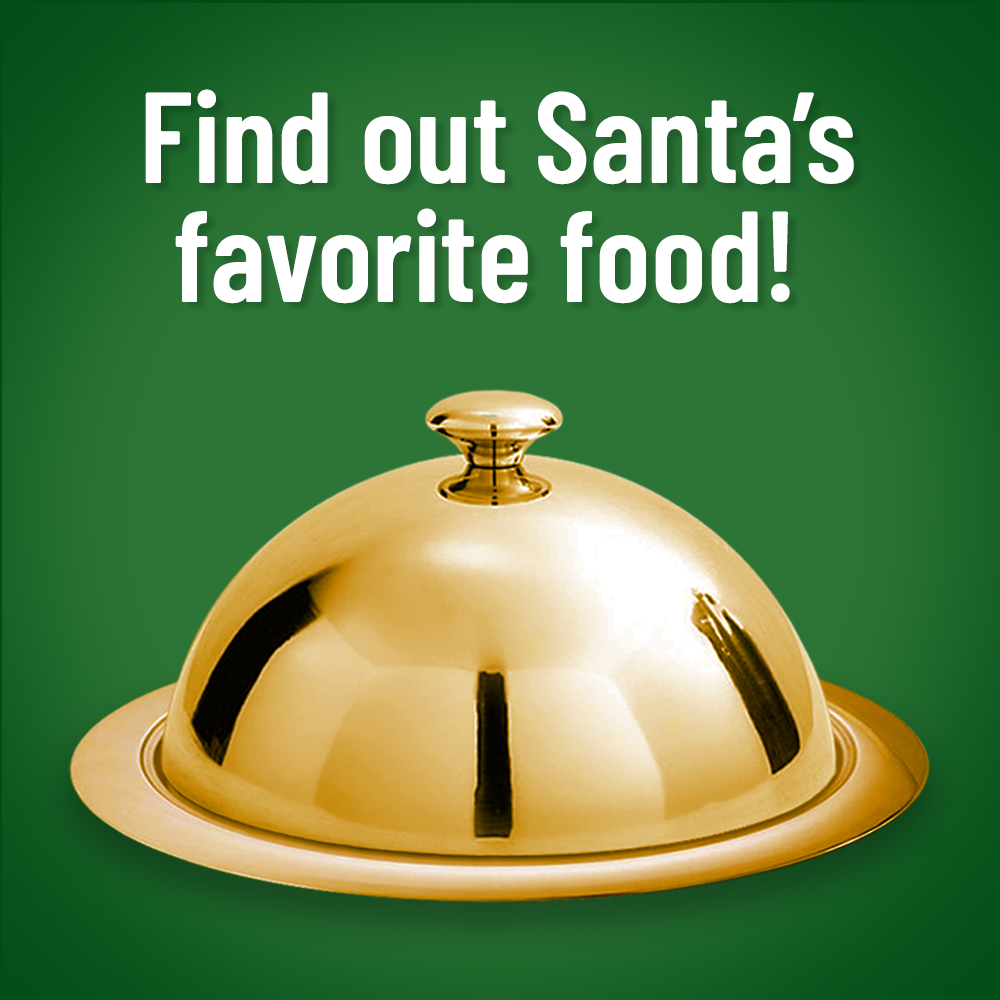 Santa's favorite food is…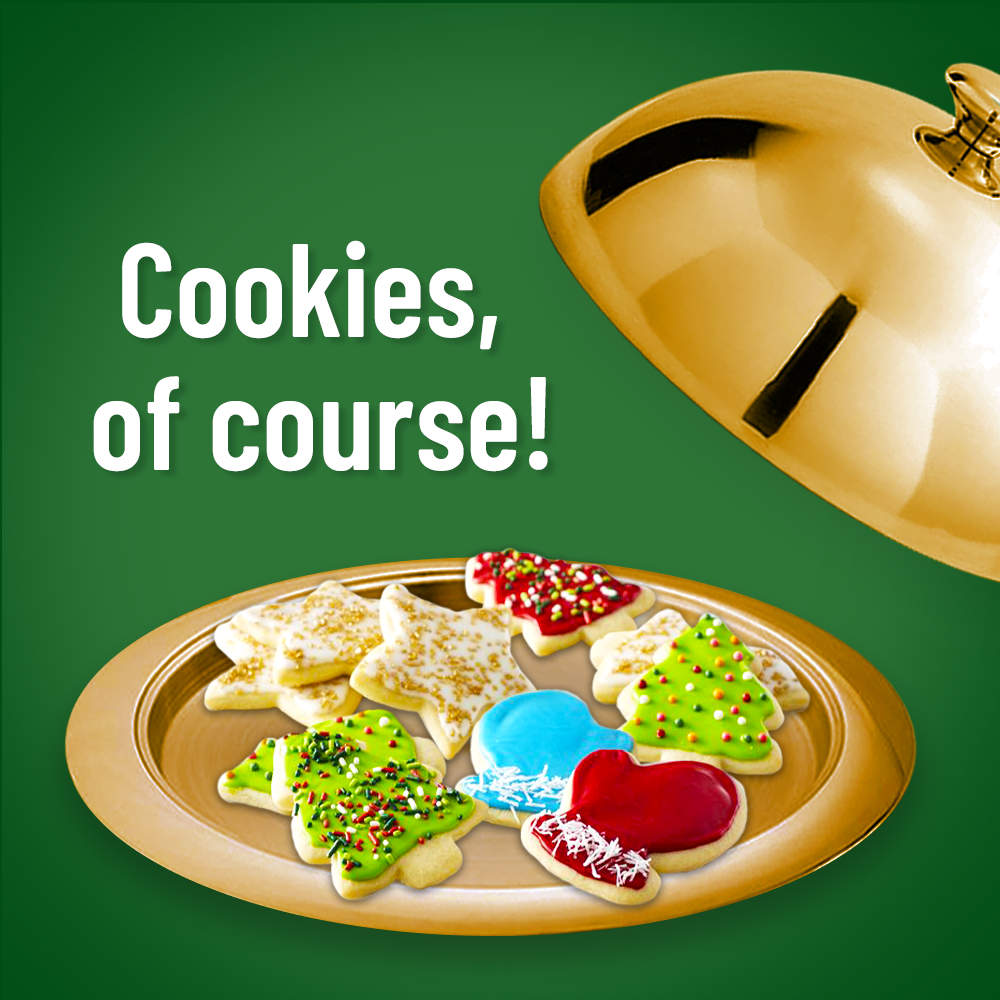 Would you expect anything else? Fun fact: One time, Mrs. Claus whipped up a bunch of new cookie recipes. She stacked a pile of cookies as tall as Santa, and he ate them all! Yummy!
Now that you know Santa's favorite food is cookies, make him one !